"A must read for fans of military romantic suspense."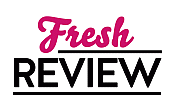 Reviewed by Maria Munoz
Posted January 11, 2013

When I turned the last page of WAIT UNTIL DARK, I was left with a profound sense of gratitude to the men and women of the military. In the midst of heart stopping action and tender romance, Mr. Buchman brings to life the risks and sacrifices faced by those who serve and protect this country. His particular focus is a regiment of the U.S. Army Special Operations Aviation Regiment (SOAR) known as the Nightstalkers. Led by Major Beale and Major Henderson (see The Night Is Mine), they are the best and the bravest; taking dangerous but calculated risks as they provide vital helicopter support for general and special forces.
Sergeant Connie Davis jumped a number of difficult hurdles to become only the third woman assigned to SOAR and the Flight Engineer assigned to Major Beale's Black Hawk. A mechanical genius and an introvert, Connie has never felt like she belonged anywhere. She sees no point in even trying to find a place among the tight knit Nightstalkers. Connie pretty much does her job and sticks to herself. Staff Sergeant John Wallace, Chief Mechanic and Gunner, is intrigued by this beautiful and quiet woman who seems to understand his helicopter better than anyone. In the air, they work in sync to keep the helicopter flying and get the team safely home. They will need to depend on all their skills to survive a dangerous black-in-black mission that comes from an unexpected source. They bravely face the challenges they encounter in the air, will they have the courage to face the risks that come with being friends and lovers?
M.L. Buchman's Nightsalkers series is a must read for fans of military romantic suspense. With WAIT UNTIL DARK, the third book in the series, Mr. Buchman again maintains just the right balance between military action and budding romance. Being an introvert, I could relate to Connie and her social concerns and awkwardness which I thought accurately captured aspects of how an introvert might experience the world. Both Connie and John must find a way to let go of past hurts to accept the love that's waiting for them, not just with each other but with their family and friends. I was completely captivated by the emotions and difficult truths they had to face to find their way to each other.
SUMMARY
Name: Big John Wallace
Rank: Staff Sergeant, Chief Mechanic and Gunner
Mission: To serve and protect his crew and country.
Name: Connie Davis
Rank: Sergeant, Flight Engineer, Mechanical Wizard
Mission: To be the best...and survive.
Two Crack Mechanics, One Impossible Mission
Being in The Night Stalkers is Connie Davis\'s way of facing her demons head-on, but mountain-strong John Wallace is a threat on all fronts. Their passion is explosive, but their conflicts are insurmountable. When duty calls them to a mission no one else could survive, they\'ll fly into the night together—ready or not.
Excerpt
Big John Wallace pulled off his helmet and scrubbed his fingers through his sweaty hair, reveling in the sensation. Out of the corner of his eye he watched Sergeant Connie Davis as they and their broken Black Hawk were lowered into their position at the airbase. The moment they cleared possible enemy sightlines, she began stripping the equipment.
Not her helmet, not the hot flightsuit, not her harness. Always first things first by the book with Sergeant Connie Davis. Her mini–gun\'s ammunition belt slotted back into its case, her last round hand–cleared from the mini–gun\'s chamber, caught in the air and stowed in the loose–round bag.
Every move in U.S. Army official order. Every bit of maintenance done as if she were a walking, talking training manual. An attempt to alter any of her actions were met with page and paragraph quoted from memory. He\'d stopped checking her on that, mostly. He hadn\'t tripped her up yet, but he still had hopes.
He\'d flown with her on a couple of training missions, but Kee Smith was his usual gunner. Except now she was Kee Stevenson and off having her honeymoon. Go Archie.
Before Kee, he\'d thought no one would ever replace Crazy Tim, but even Tim bowed to Kee\'s marksmanship. And Kee ranked damned cute. Not his type, but real easy on the eye, assuming you didn\'t tick her off and get a punch in one.
Sergeant Connie Davis on the other hand, while awesomely nice to look at... He had no idea what to think of her. The woman never laughed, never smiled. Built at the U.S. Army factory and shipped to the front with all parts in certified working order.
Not his type at all. Sure she looked like the sitcom dream girl next door, the quiet, smart one. The Kate Jackson of the original Charlie\'s Angels. Connie stood tall enough to rest her head right on his shoulder. Her long hair would fall in its soft waves across...
Connie stared at him square on. From three feet away across the Black Hawk\'s cargo bay.
\"Sir?\" Her helmet was off and her cascade of brunette hair flowed around her face almost exactly as he\'d just imagined it, looking as if she hadn\'t spent the last six hours flying hot and sweaty under heavy gunfire. Her mirrored Ray Bans in place against the sharp light of a desert dawn.
\"Sergeant, not sir.\" He responded automatically. He wasn\'t a commissioned officer. He knew he sounded rude, inconsiderate. Though her eyes were covered, he knew they were a soft hazel and set wide across the bridge of her nose. He also knew that they were the only part of her that indicated someone was home.
Meeting Connie Davis, you wanted to dismiss her as some cute Connie Homemaker. The girl next door brought to life right out of the television screen.
But he\'d run into the wrong end of her very keen mechanic\'s mind more than once. Now she sat there, expressionless and unreadable, waiting for what he needed of her.
Those eyes. Even through sunglasses they pinned his brain somewhere he couldn\'t readily access. He cleared his throat to make it work. \"Nice catch on the rotor failure.\" Nice catch? She\'d just saved all their lives. He turned back to clear his own weapon.
He barely heard her quiet reply of, \"Thank you, Sergeant,\" before she exited the chopper.
He cleared the chamber round and stowed the belt. Time to get moving. Connie would probably complete the damage inspection by the time he\'d made sure his weapon was cleared and locked. She\'d probably have it analyzed and half repaired by the time he even had a chance to look it over.
He was either going to kill the woman with his bare hands or... He had no idea what lay on the other side of the equation.
And he didn\'t want to know.
---
What do you think about this review?
Comments
No comments posted.

Registered users may leave comments.
Log in or register now!