"A Miracle is Going to Happen......"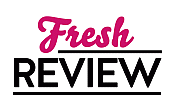 Reviewed by Sherri Morris
Posted January 7, 2013

A miracle is going to happen. At least that is what the letters spell out on seven of the parishioner's vehicle window say.
Becky Diedrich is the wife of the minister at the United Community Church in Miracle, Wisconsin. The word miracle is spelled out on seven vehicles in the church's parking lot. Some say it is a message. Some say it is just someone playing around. Just as the first vehicle leaves, Becky notices that the letters start sparkling....after looking, she realizes she is the only one who sees it.
Its been almost two years since she has been home early from a meeting...she gets an idea to surprise her husband. Seeing the sparkling lights again at home had Becky being more brazing. Swapping out her clothes for sexy lingerie, she sneaks over to his office in the church...where she finds him with another woman.
As her marriage falls apart, Becky moves in with her sister where she realizes that never in her life has she ever done anything for her. It was always for others. Always lived her life by what others expected from her. Becky has always wanted to me a mother...but getting pregnant is the hard part. When family she didn't know she resurfaces, she now is given her chance at motherhood. Now she needs a partner.
Edie Ramer writes a great novel. She has you fall in love with the characters that leave you sucked into each page.
SUMMARY
A miracle is going to happen

Becky Diedrich is the cheesemakerís daughter.
The ministerís wife.
The good sister.


What sheís not is her own woman.
What she canít be is a mother.


And then she catches her husband with another woman.
And she moves in with her sister.
And she starts to see sparkles.
---
What do you think about this review?
Comments
No comments posted.

Registered users may leave comments.
Log in or register now!