"He's the only one she can trust!"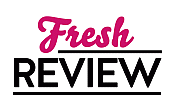 Reviewed by Annetta Sweetko
Posted January 7, 2013

Dr. Kelsey Quinn is a forensic anthropologist, who works for Delphi Center. Part of her job is to go where bodies are found and try to identify the remains. Not an easy job but fulfilling for her as she works to get the answers the dead are trying to tell. She has no idea that one of her digs is about to get her badly SCORCHED.
Her personal life is a bit of a mess, she had broken up with Gage Brewer; she couldn't deal with his being secretive. He's a SEAL and he has to be secretive. After breaking off with him she doesn't see him again until her Uncle Joe Quinn's funeral, where she is seen with her fiancé FBI special agent Blake Reid. The fiancé doesn't turn out so good either so she feels she is 0 for 2 in the love department.
But now Kelsey is on the run after witnessing the murder of Blake. She can't go to the police or FBI, because they were there when he was killed. Gage finds out that she is missing and in true lovers fashion races to find her and help her find out what is going on. Is it possible that Reid's death had something to do with her recent find in the Philippines?
After she and Gage meet up and begin to work together, evidence, that Kelsey knows is false begins to come forward implicating Gage. The couple must work together to clear him and find answers and possibly save a few lives in the process. If and when everything is cleared up will it be possible for them to have a second chance with each other?
SCORCHED is action packed from beginning to end. Author Laura Griffin put together amazing characters, with strong deep emotions especially for each other, in Kelsey and Gage. I also found the little side romance between Agent Elizabeth LaBlanc, a newbie FBI who was brought aboard the investigation by Supervisory Special Agent Gordon Moore, and SEAL Derek Vaughn added extra spice to the mix. This is the first Tracers novel I've read so far but I promise you it will not be the last.
Learn more about Scorched
SUMMARY
Kelsey Quinn has traveled the world unearthing heartbreaking secrets, but nothing prepares her for the trauma of her latest discovery. While on a dig in the Philippines, the forensic anthropologist uncovers a set of human remains, touching off a chain of deadly events back on American soil. After a terrifying attack, Kelsey goes into hiding while she tries to unravel the mystery of two seemingly unconnected murders. The odds are stacked against her, but Kelsey has the help of her colleagues at the Delphi Center crime lab…and the unexpected protection of the only man she ever loved.
Navy SEAL Gage Brewer knows his relationship with Kelsey is over and done. But when he learns she's being targeted by a killer, he risks everything—including his career as a spec ops warrior—to keep her safe. Gage tracks down Kelsey and believes he's accomplished his goal. But as the threats against her escalate, it becomes clear that the enemy they're fighting is more lethal than anyone ever imagined. And their most dangerous mission is only beginning.
---
What do you think about this review?
Comments
No comments posted.

Registered users may leave comments.
Log in or register now!