"Molly Pink is on the Case"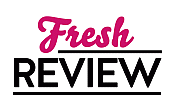 Reviewed by Ellen Hogan
Posted January 2, 2013

Mystery Cozy | Mystery Hobbies
Molly Pink is an amateur detective that happens to have her ex-boyfriend homicide detective Barry and his son living in her house. She is also juggling a relationship with lawyer Mason, and the two men do not care for each other. When one of the members of her crochet group is murdered, Pink can not sit idly by and not try to help to catch the culprit. With help from her friends Dinah and Adele, Pink sets out to find justice for her friend Kelly. Detective Heather, the other woman in Barry's life, thinks Kelly's husband Dan is the murderer and is not looking at other suspects. Pink is not so easily convinced that Dan did it and begins to look for others who might have had a grudge against Kelly.
IF HOOKS COULD KILL is the seventh in the Crochet Mystery cozy mysteries written by Betty Hechtman. Even if the reader has not read any of the previous books, it is not a problem. Ms. Hechtman gives enough background on the characters that the book becomes an easy read. Lots of offbeat characters that will make you laugh your way through. One in particular is Pink's friend Adele with her outlandish outfits and her own foray into sleuthing. Then there is Barry's ex wife Jamie, who continually looks down her nose at Pink and is making Mason's life miserable.
IF HOOKS COULD KILL flows easily from beginning to end. The plot is well thought out and is one that will make you keep turning the pages. You can't help but wonder what Pink and her friends are going to get into and how much trouble they will cause. I'm sure I will be reading many more books by Ms. Hechtman and recommend this one very highly.
SUMMARY
When a television crew comes to Tarzana, Molly Pink and the rest of her crochet group, the Tarzana Hookers, deal with the inconvenience as best they can. But when one of their own goes down, Molly has to figure out who would want to turn a Tarzana residence into a real life crime scene…
With a little showbiz razzle-dazzle, television crime show L.A. 911 has taken some of the community's most mundane locations and turned them into cinematic backdrops, including the yard of Kelly Donahue. The Tarzana Hookers' newest member can't always make the group meetings, so when collecting crocheted items to sell at the local Jungle Days street fair, Molly and the gang know better than to expect an appearance from Kelly. Instead, they decide to visit her at home to pick up her goodies—only to soon be ushered out due to the television crew's commotion.
Kelly's cache of unique crocheted creations is a welcome addition to their fair booty, but the news the Hookers get later that day isn't welcome at all. It seems someone silenced Kelly—permanently—and no one heard a thing. With no solid leads, Molly decides to conduct her own investigation. Now, she and her pals will have to quickly stitch together the clues to catch Kelly's cold-blooded murderer—before someone else dials 911.
---
What do you think about this review?
Comments
No comments posted.

Registered users may leave comments.
Log in or register now!