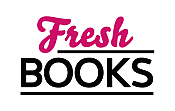 Spring flowers, great May books to enjoy!
"Flight to freedom through the African bush"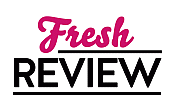 Reviewed by Clare O'Beara
Posted December 17, 2012

Trekking across open land in Africa, human hunters force a Saudi princess to flee through the veldt with a guide as the key to her survival. This is an African answer to Crocodile Dundee; we see all the animals from fighting giraffes to dung beetles and charging elephants. There is plenty of excitement and character development in this lively tale.
Dalilah AlArif has lived a modern independent life in New York, working for an organisation which provides villages with clean water, and has come to strike a deal in Zimbabwe with mining executives at a luxurious safari lodge. But mercenaries are ready to kill her to get revenge on her family, and she is saved by a jaded guide called Brandt Stryker who knows her brother. Shocked by the shooting behind her, Dalilah is not much use at first, her stiletto heels and long dress hampering her flight. But she can handle a rifle with the best of them, and she can shove a mired Jeep out of the mud even with a fractured arm. Brandt quickly comes to realise that she may be pampered but she's no helpless female. They face natural dangers such as lightning, bushfire, flash floods and exposure, and that's before you factor in scorpions, leopards and the rest of the wildlife. Desperately Brandt tries to avoid falling for Dalilah: she's promised in an arranged marriage to an oil sheik, and the women he's loved had a tragic history.
I enjoyed GUARDING THE PRINCESS which was clearly written from experience. The elderly tracker forced to follow the couple knows his job and the details of Zimbabwe and Botswana ring true, from the bottle of merula fruit liqueur to the destructive elephants and the characteristic sounds of the bush at night. Loreth Anne White has put a lot of effort into describing this flight to freedom - and I bet she enjoyed writing it. Put your feet up with this one and feel the African heat scorching off the pages.
SUMMARY
It was supposed to be a 72-hour mission, in and out, until Brandt Stryker got stranded in the arid African plains with predators before him, a killer at his heels and an exotic princess by his side. Dalilah Al Arif stirs his blood, makes him crave things he'd lost long ago—but she is off- limits, promised to a sheik.
Dalilah's wedding contract stipulates she must wed before her 30th birthday—just months away. It's a duty she accepts. But in the arms of her handsome protector, she's torn between her sense of duty and honor, and her freedom. And as the terrorists close in, she fears the most dangerous creature in the savannah is Brandt himself….
---
What do you think about this review?
Comments
No comments posted.

Registered users may leave comments.
Log in or register now!