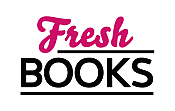 Summer Reads are HOT in July!
"Go behind the scenes of one of the biggest criminal trials of the century!"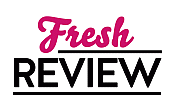 Reviewed by Lynn Cunningham
Posted December 15, 2012

It was the one of the biggest crimes of the century. In fact, it may turn out to be the crime of the century as time goes by, much like the infamous O.J. Simpson murder trial in the 1990's. A young woman's 2 year old little girl disappears. For 31 days, the mother doesn't report the little girl missing. Instead, she goes out clubbing and partying every night. She practically moves in with her new boyfriend. She steals some checks from her best friend and drains her account. Probably most suspicious of all is the new tattoo the mother gets: Bella Vita meaning Beautiful Life. Her daughter is missing and she proclaims in the flesh that her life is beautiful.
On July 15, 2008, Cindy Anthony of Orlando, Florida made a 911 call wanting to report her daughter for stealing her car. Within minutes, Mrs. Anthony made another 911 call reporting that her 2 year old granddaughter is missing and has been missing for a month. This was the beginning of one of the most bizarre, tragic and heartbreaking crimes ever committed.
June 16, 2008 is the last time that little Cayley Marie Anthony was seen alive by anyone. It wasn't until December 2008 that her little skeletonized body was discovered by a meter reader just down from the Anthony's house. She had been wrapped in a trash bag with duct tape fastened around her skull where her mouth would have been.
The investigation would later be hampered by the mountain of lies told by Casey Anthony, little Cayley's mother. Evidence points to Cayley having been given chloroform along with her body having been transported in the trunk of the car Casey was driving at the time. There was more than enough evidence to say that Casey harmed her child. She was jailed twice at the beginning of the investigation before being held until her trial in 2011.
The trial was prosecuted by Jeff Ashton, Linda Drane Burdick and Frank George. They had a solid case and presented it in a straightforward manner. This prosecution team didn't count on Casey's attorney, Jose Baez. A master at spinning tales, this attorney with questionable methods and ethics apparently dazzled the jury with the story of why Casey lies and how someone else was responsible for Cayley's death.
It came down to the dueling attorneys, and a jury that seemed to be more concerned with their personal perks and comfort than anything else. In the end, a little girl's life was conveniently forgotten and the woman who was most likely responsible for her death walked free. As sad and horrendous as this case is, the truth will probably never be known about what really happened to Cayley. Only one person knows that truth and she's not talking.
Former prosecuting attorney Jeff Ashton has teamed up with writer Lisa Pulitzer to share a behind the scenes view of how everything played out in IMPERFECT JUSTICE: PROSECUTING CASEY ANTHONY. This is a great book for those people that kept up with the case. It did help clear up some things that needed more explanation. IMPERFECT JUSTICE was less a book of excitement and more a book about procedures and how things work, but if you were riveted with most of the rest of the world during Casey Anthony's trial, this is a must read.
SUMMARY
Filled with explosive new information, this is the definitive inside story of the case that captivated the nation and the verdict that no one saw comingIt was the trial that stunned America, the verdict that shocked us all. On July 5, 2011, nearly three years after her initial arrest, Casey Anthony walked away, virtually scot-free, from one of the most sensational murder trials of all time. She'd been accused of killing her daughter, Caylee, but the trial only left behind more questions: Was she actually innocent? What really happened to Caylee? Was this what justice really looked like?In "Imperfect Justice," prosecutor Jeff Ashton, one of the principal players in the case's drama, sheds light on those questions and much more, telling the behind-the-scenes story of the investigation, the trial, and the now-infamous verdict. Providing an inside account of the case, Ashton, a career prosecutor for the state of Florida, goes where the press and pundits have only speculated, detailing what really happened during the investigation, showing how the prosecution built their case, and explaining how a woman so shrouded in suspicion was proclaimed innocent.Moving beyond the simple explanations, Ashton offers an in-depth look at the complex figure of Casey Anthony, a woman whose lies he spent three years trying to understand. And yet this focus on Casey came with its own risks; here he details how this widespread fixation on Casey--both in the media and in the trial--may have undermined the case itself. As everyone got caught up in the quest to understand the supposed villain, somehow the victim, Caylee, was all but forgotten--not just to the public, but more important, to the jury.Complete with never-before-revealed information about the case and the accused, Ashton examines what the prosecution got right, what they got wrong, and why he remains completely convinced of Casey Anthony's guilt.
---
What do you think about this review?
Comments
No comments posted.

Registered users may leave comments.
Log in or register now!