"James Bond meets Alex Cross"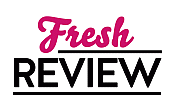 Reviewed by Jennifer Barnhart
Posted December 14, 2012

Fiction | Science Fiction Alternate History
London is gearing up for the 2012 Olympics and that includes the London police department. Detective Sergeant Chris Bronson with the Kent police force has been sent to help and is given the task of infiltrating a petty vandalism ring that is targeting the Olympic sites. Chris gets into the gang easily enough, but getting out is proving much harder than planned. These small crimes of vandalism are hiding a much greater threat to London but without evidence Chris can't get his superiors to listen and when the London police force rushes in to stop the small ring of vandals, Chris knows his only chance to find the true mastermind behind this nefarious plot is to throw his lot in completely with the criminals, destroying his career, his reputation, and any chance of getting out of this mess alive.
With larger than life villains, insurmountable odds, a beautiful and intelligent love interest, and a protagonist who never loses his cool and thinks on his feet, ECHO OF THE REICH by James Becker certainly echoes another very dashing British spy and like James Bond, Chris Bronson does what needs to be done to save England (and the world). He throws himself completely into his assignment without care for his personal safety and uses his surprising and varied sources to bring together all the pieces of an intricate plot that lays shrouded in years of mystery.
I really enjoyed the history of both the Olympic Games and WWII used throughout the book and how it was tied together, but the main focus of this story is the action. Car chases, secret meetings with Nazis, secret weapons being smuggled into London, and shoot-outs with the police all made this a very visual story. This is certainly the type of story that I could see as a movie because of the constant physical action, but don't expect a lot of character development. There are specific events in the book that were amazingly good not only for increasing the external conflict for Chris but for increasing his internal conflict as well. I was disappointed in the end when this wonderful internal conflict was brushed aside to ease Chris's conscience. By leaving this internal conflict, Chris's character would have gained depth and made him more relatable, but instead it was tied up with a pretty bow so there would be no lingering doubts about Chris and his heroics. Personally, the lingering questions and the continuing growth of a character are what make me come back to a series over and over.
ECHO OF THE REICH is the fifth book with D.S. Chris Bronson and it's a fun read with great action and a history steeped in shadows and mystery. If you're a fan of James Bond style action and justice then definitely check out James Becker.
SUMMARY
A deadly weapon uncovered...
A decades-old conspiracy...
A race to save a city...
Berlin, 1936: When African-American Jesse Owens wins four
gold medals in the Olympic Games, Hitler refuses to place
the medals around Owens's neck and vows to develop a means
of wiping "inferior" races from the earth....
London, 2012: Chris Bronson is ordered to infiltrate a group
of anarchists who plan to disrupt the Olympic Games with
destruction and violence. When Bronson's cover is blown, the
police call off the operation. But Bronson is convinced that
there's something more sinister at play. On the run from
both the police and the militant anarchists, Bronson soon
finds himself immersed in a long-buried secret surrounding a
Nazi weapon, and a deadly revenge plot that he must stop
before it's too late....
---
What do you think about this review?
Comments
No comments posted.

Registered users may leave comments.
Log in or register now!