"A New Home and A New Life"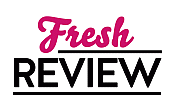 Reviewed by Ellen Hogan
Posted December 14, 2012

Romance Historical | Romance Suspense
Cassie moved her mother, and partners Manuel and Rosa from Texas to Colorado to start a new life. They started raising sheep in cattle country which did not set well with Raymond Watkins. Her neighbor Jake, head of the Cattlemen's Association knew something was not quite right when he met Cassie. Things started happening around the double P and Jake was always there to help Cassie put them right again. Little by little she was melting Jake's COLORADO HEART, however Jake was not sure he could break through all of her defenses so they could have a future together.
Ms. Holby transports the reader back in time to the old west. A time when cattlemen and shepherd's were bitter enemies. This is the second book in her Angel's End series and can stand on it's own, without readers needing to have read the first book. However, I enjoyed COLORADO HEART so much that I have found the first and will be reading that one too. The characters are very believable as well as likeable.
Cassie tries to be strong for her family as she deals with hatred from one of her neighbors and also while trying to put her life back together after a rape. Jake, while a cattle rancher, believes that she has the right to do what she wants on her land and will fight to the bitter end to help her. While Raymond Watkins and his hand Baxter are the bad guys that we love to hate.
Descriptions of scenery throughout give readers an added bonus in picturing the scenes as they unfold before them. Ms. Holby is a very talented writer and I for one look forward to more enjoyable books coming our way. Historical fiction at it's best and well worth an afternoon sitting in a comfortable chair with a cup of coffee to wile away a couple of hours.
SUMMARY
To Cassie Parker, Colorado is the farthest point on earth from the dusty, troubled life she left behind in Texas. Here she has a birthright—her grandfather's land not far from town—and a chance at a promising new start. And Jake Reece certainly is promising.
There's never been a day in Jake's life that he didn't work harder than anyone else, and he's got a thousand head of cattle and the ranch of his wildest dreams to prove it. Yet winter has a way of making even the most independent of men long for more. That must be why he's so drawn to the strange, secretive beauty who's taken up on the Parker land. But when Cassie runs afoul of the local cattleman's association—with Jake at the helm—what started as sparks ignites into a full blaze. And things in Angel's End are about to really heat up…
---
What do you think about this review?
Comments
No comments posted.

Registered users may leave comments.
Log in or register now!