"Vivian Arend is a master at writing shifter stories!"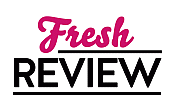 Reviewed by Annie Tegelan
Posted December 12, 2012

Paranormal | Romance Paranormal
Looking for a chance to be her own person, Tessa Williams hopes that Haines, Alaska will bring forth good fortune for her and the B&B business she hopes to start. However, upon getting there, she realizes that things may be a little more complicated than she first hoped. As a cougar moving into a place filled with wolves, she is hoping for a smooth transition. And it is... Until Mark Weaver, wolf and owner of the building Tessa has her sights on for her new B&B business, tells her that she is his mate.
Thrown for a loop, Tessa isn't ready to simply give in and be a mate to a man she just met. She wishes to do things the traditional way and fall in love with Mark first. This makes Mark's wolfy side growl in disapproval, but Mark knows that finding your mate is important and he will do anything in order to make sure she stays with him.
Vivian Arend is a master at writing shifter stories, not to mention short shifter stories. This is so important to mention because I don't think that everyone has the unique ability to write a believable, fun and entertaining love story in such a tight word count. I thoroughly enjoyed this story and especially loved the way that Arend was able to infuse her characters with so much personality. It simply makes her characters shine in a way that makes them stand out and become memorable.
Learn more about Wolf Nip
SUMMARY
Tessa Williams is looking to make her mark outside the family business, and the unusual landlocked paddle wheeler she spots in Haines, Alaska, strikes her as the perfect location. Only the owner is being difficult, refusing to sell. Still, she's sure that replacing her written queries with a little in-person charm is all she'll need to shortly have her Eco-tour B&B on the road to success.
Local wolf-slash-owner of said vessel, Mark Weaver, isn't hanging on to the landmark building out of spite. There are more reasons for holding back the sale than are easily explained on paper. A face-to-face meeting to resolve the matter only confounds it—when Mark recognizes Tessa as his mate.
But she's a cat...and cats don't do insta-mates.
The sexual attraction between them isn't in question, just everything else. He wants her. She wants twue wuv. His wolf can't figure out what the holdup is. Her cat thinks the entire situation, and the pack, are rather amusing.
Somewhere in here is the beginning of a beautiful relationship—if they don't drive each other mad.
Warning: One hyper cat, one laid-back wolf. Inappropriate use of permanent markers, and a heaping side dish of cat/dog jokes. Shenanigans (read: nookie) in front of a roaring fire. Spiced liberally with sarcasm. Enjoy!
---
What do you think about this review?
Comments
1 comment posted.
Re: Vivian Arend is a master at writing shifter stories!

IT HAS DEFINITELY CAPTURED MY INTEREST AND NOW GOTTA READ
THIS!
(Linda Bass 8:45pm February 12, 2013)
Registered users may leave comments.
Log in or register now!