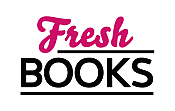 Finish off the year with great December reads
"A mystical family recreates the love and caring for a lost family."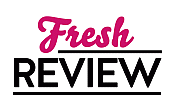 Reviewed by Kay Quintin
Posted December 6, 2012

Julie and Jon Radcliff are hung up with the chaos of daily life in Miami, to the point their marriage is nearing the end. Julie is a realtor, striving to make her mark and Jon, once happy as an assistant D.A., is now completely unhappy working for a private firm. Their 13 year old son Jordon is struggling with drugs and 17 year old Christie is involved with a boy from the wrong side of the tracks, causing her distress and arguments with her parents. Little 6 year old Ashley gets caught in the middle. Jon's one night stand during his and Julie's separation has left her void of all trust. As a last resort, Jon recommends a Christmas getaway at Oak River Plantation in Virginia, wanting a last trip as a family for his kids.
Arriving at the farmhouse, no one is readily available to greet them. Clarissa Wainscott is a most gracious hostess dressed in the traditional dress worn during the war between the North and South in the 1800's. The Wainscott family, always dressed in this manner, are never seen together at the same time. The bickering and arguing begins to subside in the Radcliff family as they are unknowingly supported by the Wainscotts . All were anxiously awaiting the traditional Christmas Eve party where dress is the late 1800's era for both the Union and Confederate sides. The night of the big party, Julie and Jon nearly lose their lives and again, the mystical strangers come to their rescue. The mysterious presence of the Wainscotts seems apparent to innocent Ashley but not to the remainder of the family. Upon their departure on Christmas morning, they are leaving the historical home on their way to healing as a family where love, forgiveness and happiness are the only things that matter.
A MAGICAL CHRISTMAS is a wonderful mystical story of what love can do, especially during the magical time of Christmas. The Wainscott family magically appears once a year in healing a chosen family. A MAGICAL CHRISTMAS is full of heartwarming nostalgia and love of family, making this an unforgettable novel. The mystical side brings excitement and sheer warmth to the story. I will keep this unforgettable story with me for some time to come.
SUMMARY
From New York Times and USA Today bestselling author Heather Graham, a wondrous Christmas story to be reread and cherished anew each year…

Jon and Julie Radcliff are facing the last Christmas of a marriage in trouble. The love they once shared has been tattered by time and torn apart by divergent goals. Their teenagers, Christie and Jordan, are rebellious, and their youngest child, six-year-old Ashley, is showing the hurt and confusion of her family's turmoil.

Yet somehow the Christmas season must be gotten through, even if their holiday spirit is only pretend. The perfect place for this is the Oak River Plantation, where the Radcliffs are promised a traditional Christmas. So imagine their surprise when they are met by the quaint couple in charge, Jesse and Clarissa Wainscott, dressed in costumes dating from before the Civil War. Have they somehow entered a place that spans the gulf between past and present?

Before Jon and Julie and their children can uncover the secrets surrounding their mysterious but marvelous hosts, they become aware of some profound truths about themselves. They discover that love lost can be found, making the bond of marriage and family strong enough to survive—even triumph.
---
What do you think about this review?
Comments
No comments posted.

Registered users may leave comments.
Log in or register now!