"The Gift of Forever"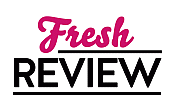 Reviewed by Jessica Dunn
Posted December 1, 2012

Holiday | Romance Contemporary
Lissette Moncrief thought her life couldn't get any worse. She got married much too young to a cowboy who was more interested in taking risks and fighting for his country than being a husband and father, then said husband was killed three months ago, now she finds out her baby is going deaf and there is nothing she can do to help him.
Lissette is doing everything she can to try and keep it together, she has to make her plan to expand her baking into a successful business so that she can pay her son Kyle's medical bills, therapy sessions he will need, and specialized education he will require. She just has to keep it together a little longer, just a little longer and all will be okay, right?
Raferty Jones is on a mission, he is going to find his half-brother Jake's widow and give her the check for Jake's pension which should have gone to her in the first place. Raferty knows she has a child and can't understand why Jake would have made him the beneficiary instead of his wife and mother to his child. Raferty knows what it is like trying to care for a family on his own. His mother's bipolar disorder meant she was either drunk or high most of his life. It wasn't until recently that they discovered it was mental illness that made her the way she was, he got her into rehab and with her medications she is now doing much better but too late to be much of a mother.
A COWBOY FOR CHRISTMAS brings readers back to Jubilee, Texas for a holiday story that will grab your heart and have you weeping alongside Lissette. When Raferty shows up on Lissette's doorstep the last straw holding her together breaks. Before her eyes is the brother in law she didn't know about looking tasty as one of her baked goods while she might like a bite, anger infuses her that Jake would have given everything to this stranger. Raferty is breathless, how is it possible the beautiful woman before him was the one his brother had abandoned, if she was his he would never let her go. A COWBOW FOR CHRISTMAS is the ultimate holiday story; it delivers the perfect mix of heartbreak with joy. The only problem with this book is that it is the last in the Jubilee, Texas series, I for one will miss these characters. On the brighter side author Lori Wilde delivers us her new Cupid, Texas series in May 2013.
SUMMARY
Lissette Moncrief has had a tough stretch. Her late husband left his life insurance to a half-brother she's never heard of. Now her son needs a series of tests that require plenty of time and money--two things she's very short on. At the end of a very long day, the last thing she needs is to get into a fender bender with a cowboy. Of course, that was before she had any idea how quickly that cowboy could change her life.
Rafferty Jones was blown away by the beauty of the woman in front of him--even if she had backed into his truck. She was clearly having a bad day, and all he wanted to do was take her troubles off her hands. But putting himself out for others had long gotten him nowhere, and he had a life to get back to in California...as soon as he returned the life insurance money he'd had no business receiving. But when the woman from the parking lot and the woman he feels he robbed turn out to be one and the same, Rafferty knows he just might be in Jubilee to stay...and just in time for the holidays.
---
What do you think about this review?
Comments
No comments posted.

Registered users may leave comments.
Log in or register now!