"Lola Has to Find a Murderer... at a Nudist Colony"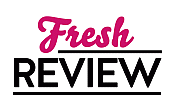 Reviewed by Min Jung
Posted November 24, 2012

Dolores Cruz ("Lola" to her friends and family) is a private investigator who is used to going undercover. But she never expected "undercover" to mean that she'd be stripping down to her underwear -- or even getting naked! The firm Lola works for is hired to investigate who is sending cheerleaders for the Sacramento Royals, the local basketball teams, threatening letters. Lola's boss handpicks her to go undercover as one of the cheerleaders, replacing a dancer who has recently left the team.
Lola learns the routines and tries to find out as much as she can about the individual women. She seems to be making some inroads, all while trying to hide her undercover assignment from her traditional Latino family and on-again, off-again boyfriend. Suddenly, however, one of the dancers is killed, and the investigation takes a different turn. Lola discovers that Jennifer (the deceased dancer), was leading a double life. What few people knew about her was that she was a nudist. Selma, one of the other dancers on the squad, is also a nudist and knew about this side of Jennifer's life. When Selma discloses this information to Lola, Lola knows she'll have to visit the nudist resort that Jennifer and Selma frequented.
Once at the resort, Lola discovers a plethora of information about Jennifer's other life, including an ex-boyfriend, a cabin completely separate from her apartment in the city, and a completely separate set of friends. Unfortunately, Lola also discovers several suspects and motives. Can she get this case settled before her family figures out she's been spending her time either dancing in the spotlight in front of thousands or taking her clothes off.
BARE-NAKED LOLA is humorous and the story is told in such a way that did not cast nudists in a negative light while still showing Lola's discomfort with the lifestyle. This is the third book in the series, but the story-telling is done in such a way that it could easily be the first book in the series that readers pick up. The characters are all relatable, although Lola's waffling relationship with her boyfriend gets a little tiresome. As someone who knows conversational Spanish, I did not mind that Spanish that was sprinkled into the dialogue, and I believe that non-Spanish speakers could figure out unfamiliar words from contextual clues (some words are even translated).
Lola and her family are fun characters that I enjoy getting to know, and I want to know more about them. Lola's boss is a bit of stereotypical brooding boss who has tension with her boyfriend, but it somehow works without being tiresome. Her mom desperately wants her to settle down and have children (and have a less dangerous job), which plays on another stereotype, but, again, it somehow works. Overall, the ensemble is fun without being overbearing.
SUMMARY
Going undercover is second nature for Private Investigator Lola Cruz, but she's out of her league when the case of a murdered Royals Courtside Dancer leads her to a local nudist resort.
Parading around the sidelines of Sacramento's professional basketball scene in a barely-there cheerleading outfit is one thing—but parading around in nothing but a smile? If she has any chance of hiding this from her traditional family and on-again/off-again boyfriend Jack, she's going to have a lot more than her duct tape bra and killer dance moves to keep under wraps…
---
What do you think about this review?
Comments
No comments posted.

Registered users may leave comments.
Log in or register now!