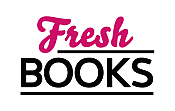 Summer Reads are HOT in July!
"When getting a tattoo, the devil is definitely in the details......"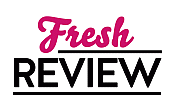 Reviewed by Cheryl Beal
Posted October 29, 2012

Jason's wife has left him, for her best friend. In his first rush of freedom, Jason goes out and gets a tattoo -- one thing that his wife was dead set against. He met the tattoo artist at a bar the first night his wife left him and on a whim decided to get the tattoo. The tattoo artist is a little strange and his shop is definitely off the beaten path, but his art work is extraordinary and the price can't be beat. Unfortunately, Jason didn't read the small print on the contract he signed before getting his tattoo.
Jason met Mitch the same night he got the tattoo. She is a fun-loving, hairdresser who shares his love of horror stories and people watching. Mitch is drawn to Jason's Griffin tattoo and shows him a similar tattoo she has on her side.
Jason soon starts to feel there is something wrong with his tattoo -- he has horrible pains in his arm, is plagued with haunting nightmares, and small animals in his neighborhood start turning up dead. Then one night, he wakes up, and finds that his tattoo is missing. Determined to get to the bottom of what is going on with his tattoo, Jason stays up the next night and watches in horror as his tattoo comes to life and pulls itself free from his arm. To Jason's dismay, the Griffin he had tattooed on his arm is very much alive and it's hungry, it's hunting those that are close to him.
INK is a wonderfully written horror novel that pulls you in from the very beginning and doesn't let go until the very last word. Damien Walters is a master storyteller! I was absolutely spellbound; I could not put this book down. The descriptions of the different rooms created by Iblis at Shakespeare Street were so detailed and amazing, I could actually smell the smoke, feel the dust in the air. I am looking forward to more books my Ms. Walters. I definitely recommend you add this to your to be read list.
Learn more about Ink
SUMMARY
Distraught after his domineering wife, Shelley, leaves him for her best friend, Jason Harford meets an unnerving stranger in a bar who offers to ink him a tattoo. Only after a long, bloody ordeal does Jason realize what the reader knew from the beginning: that the griffin tattooed on his arm is terrifyingly alive and getting rid of it could prove utterly hellish. Until then, the hero of Grintalisís disappointing debut remains, all too conveniently for the plot, passive and oblivious to his problems. The stock characters otherwise populating the novel include, in addition to the shrewish Shelley, Jasonís sexist best friend, Brian; his strong, kind father; and his beautiful, understanding new girlfriend, Mitch. The pace picks up near the end, only for Jasonís long-delayed transformation into alpha male to occur in unintentionally hilarious fashion, undermining any sense of gravitas before the gruesome, lurid climax.
---
What do you think about this review?
Comments
No comments posted.

Registered users may leave comments.
Log in or register now!