"Being on a Dance Team is Murder in More Ways Than One"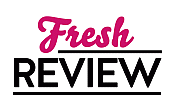 Reviewed by Rachael Dimond
Posted October 20, 2012

Dolores Cruz aka Lola works as a Private Investigator for Camacho & Associates and is a new detective. She has landed her first case to solve alone and is conflicted about how she feels about it.
The Courtside Dancers for a basketball team called the Royals have been receiving threatening letters. After one of the girls quits after multiple letters, the co-owner, Lance Wolfe and director of the Courtside Dancers and wife to Lance, Victoria Wolfe, comes to Camacho & Associates looking for help.
Lola lands the case but it involves her having to pose as a Courtside Dancer for the Royals undercover. This means very skimpy clothes, tons of practices to attend, lots of grueling cheerleading, and still a case to solve on top of all that fun.
Lola works part-time at her family's Mexican restaurant waitressing and bussing tables. Now she has to juggle investigating the case, dancing for the Royals, and being a waitress all at once. It's a lot to handle but Lola can do it!
When clues lead to a nudist resort, Lola's patience has worn a little thin. She is willing to go to great lengths to solve this case but to be BARE-NAKED LOLA is asking a lot from her!
When one of the girls on the dance team turns up dead, Lola realizes she has to solve this mystery soon as lives are in jeopardy. Will Lola solve the mystery before another girl is killed or will she become the next victim in this charade?
BARE-NAKED LOLA is the third book in the Lola Cruz mystery series. Reminiscent of Janet Evanovich's earlier Stephanie Plum books, I was thrilled to discover Ramirez's books! Told in first person point of view, I immediately was thrown into the story.
Lola is of Mexican descent so there are Spanish lines mixed in throughout the story. The words are common and although I am not fluent in Spanish, I was able to follow along most of the time. The author repeated some words in English or had the character answer in English so it was understood what was being said.
BARE-NAKED LOLA is a tightly plotted mystery with a nice amount of humor and romance mixed in. Lola is a fun character and you can't help but root for her.
I had not read the first two books in the series prior to reading BARE-NAKED LOLA which is the third book. However, Ramirez did a great job of giving backstory, describing the characters, and filling in any gaps so I was never lost for details. I will be reading the first two books and everything else Ramirez has written as I loved reading BARE- NAKED LOLA.
Overall, this was a fast paced, funny, romantic, exciting mystery and I cannot wait to see what kind of case Lola Cruz will have next!
SUMMARY
Going undercover is second nature for Private Investigator Lola Cruz, but she's out of her league when the case of a murdered Royals Courtside Dancer leads her to a local nudist resort.
Parading around the sidelines of Sacramento's professional basketball scene in a barely-there cheerleading outfit is one thing—but parading around in nothing but a smile? If she has any chance of hiding this from her traditional family and on-again/off-again boyfriend Jack, she's going to have a lot more than her duct tape bra and killer dance moves to keep under wraps…
---
What do you think about this review?
Comments
No comments posted.

Registered users may leave comments.
Log in or register now!