"This female PI's (mis)adventures will turn South Florida upside down."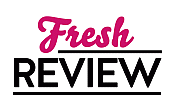 Reviewed by Tanzey Cutter
Posted October 12, 2012

Mystery Woman Sleuth | Mystery Private Eye
What South Florida PI Beth Bowman thinks is a simple case of verifying marital infidelity quickly turns into something life-threatening. After Beth follows the man described to her by the wife as being the cheating husband, Beth is knocked unconscious inside the door of his hotel room. When she comes to, she finds the man has been shot dead -- with her gun! Of course, the police consider Beth the main suspect, so she has no choice but to find out who's framing her for murder. But the woman who hired Beth has disappeared. As an ex-cop, Beth has been in the PI business for years and is not easily fooled by a phony client. Now, not only is her reputation at stake, but also her freedom. The only positive is the handsome, hunky doctor who treats her for her concussion and wants to be a part of her exciting life.
As she works the streets of Boca Raton in search of the elusive wife, Beth finds nothing is as it seems. When someone tries to run her down, not only once but twice, she finds herself befriended by a homeless newspaper vendor who's not really what he appears to be. He recruits his friends from the street, who turn out to be more resourceful and courageous than she could ever imagine -- especially when she finds herself the target of nasty mobsters.
With sassy repartee, witty narrative and quirky characters, Randy Rawls gives readers a fun, yet suspenseful read in HOT ROCKS. With a dynamic sense of humor, PI Beth Bowman is smart-mouthed, strong-willed and tough as nails when she needs to be. This woman carries her gun with her at all times -- and isn't afraid to use it. I can't wait for more action-adventures from this amusing, engaging and believable woman PI.
SUMMARY
Meet the quirky characters of South Florida
When private eye Beth Bowman is knocked unconscious in a South Florida hotel room, the good news is she gets to meet the charming Dr. David Rasmussen. The bad news? She's wanted by the police for murder. Not to mention, several unknown parties are trying to kill her for reasons she doesn't understand.
Setting out to prove herself innocent, Bowman is tangled up in a world of stolen diamonds, international crime bosses, and thugs for hire. With her reputation and life on the line, she accepts help from a gang of guardian street people to turn the tables on the ne'er-do-wells who set her up.
---
What do you think about this review?
Comments
No comments posted.

Registered users may leave comments.
Log in or register now!