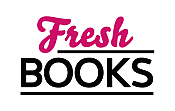 Summer Reads are HOT in July!
"a fun, sexy, magical, read, of two people who learned to love each other despite their differences"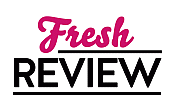 Reviewed by Abby Flores
Posted October 10, 2012

Romance Paranormal | Paranormal
SHADOW OF THE WOLF is a modern story of a wizard Christopher Beckett who casts a spell to bring himself a mate. He also happens to be cursed as a werewolf due to his ancestor's misbehavior in jilting a witch. So, to grant the desire of the wolf form, he must find a mate who's willing to accept the wolf in him. And to aid him in selecting his mate, his wish list includes that she be of a lineage as old as his own. It's a bonus if she's a beauty.
And then here comes Allanah Evans who, as it seems gets stuck in the middle of nowhere. Everything seems to say she can't go home just yet—her car won't run, her phone jas a low battery, and no one is around to call for help, the storm's getting worse. Little does she know that she is called to be the mate of a powerful wizard. Yes, she came from a lineage as old as his own, the only problem is, she's a witch. And as far as everyone knows, wizards and witches don't mix well together. Add to their conflicting romance, is the evil plot of an old enemy who wants Chris dead, or rather both of them dead.
From the moment I read the synopsis, I knew that this book was for me. I have always been fascinated with witches, their spells and their magic. Luckily, I wasn't disappointed since we're not only treated to poetic (sometimes funny)spells, but also with lots of magic-fighting scenes, distorting spells and sensuous romance. The characters are funny—I always caught myself laughing at their banters, especially Chris' brothers, I think humor is their surname . Each of the characters is unique and easy to relate to. Dana Marie Bell really gives them life.
And Chris' brothers? They're kind of immature, but totally swoon-worthy. I would love to read more from each of them in the upcoming books.
SHADOW OF THE WOLF, is a fun, sexy, magical, read, of two people who learned to love each other despite their differences and willing to sacrifice their lives just to save the other.
SUMMARY
Christopher Beckett is from an ancient line of wizards, but with one aspect that sets him apart. His wolf. Right now that wolf is howling for a mate. Knowing it's only a matter of time before the wolf's needs override everything else in his life, Chris casts the spell all the Becketts have used to call their mates to them.
His wish list is short: She must be of a lineage at least as old as his own. And she must accept his wolf. When his mate appears, he realizes his list should have been one item longer.
Alannah Evans, a powerful witch of the Evans Coven, has no problem with Chris's wolf. It's the wizard part that sticks in her magical craw. Witches and wizards have always been at odds, so by rights, she and Chris shouldn't be striking sparks of attraction this bright. But Chris will not be denied, and gradually she finds herself trusting him—then falling into the fire of desire.
When it becomes clear an old enemy has targeted them both for death, Chris charges into a duel that could cost him his life. Or worse: Lana.
Warning: Product contains explicit sex, graphic language, magic, mayhem, and a wet, naked wolf shifter bearing hot chocolate. Mmm… chocolate
---
What do you think about this review?
Comments
No comments posted.

Registered users may leave comments.
Log in or register now!