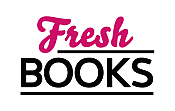 Read some great books in April...you'll be blooming!
"An allegorical tale of love, emotional pain, hope and forgiveness!"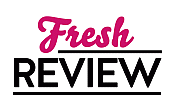 Reviewed by Audrey Lawrence
Posted October 5, 2012

Slouching City had once been a magnificent place as its residents cleverly made smart machines to do the work for them. As the people enjoyed the comforts of life, no one seemed to do any maintenance. Now, only weeds and ivy flourished while their buildings crumbled into ruins. Only a few people in Slouching City remembered the King of Love and His Son the Servant, although a few remnants of his songs lingered in their memories. Celeste wanted to remember more of the songs and she was thrilled to find her grandfather's copy of the King's Guidebook. The more she read, the more she yearned to learn more and soon she was able to set off on the journeys to the King's City.
Meanwhile in Upright Village, Peter had been raised since childhood by his family to go to the Gathering Hut each week and to follow all the rules set out by the King. Despite the fact that many people stayed there all their lives, Upright Village had only been meant to be a temporary stop. Yet, the residents there focused on making it a clean place, even though it had no water. Thirsting for more, Peter found that people in his village had only been taught selected parts of the King's guidebook and set out to find the King's City, despite his heavy burdens.
After starting on their travels, Celeste and Peter meet and enjoyed finding out they had similar interests. After falling in love, they are joined in a special ceremony where they are physically attached by three-stranded bracelets in a cord, representing their shared strength, love and promise of commitment. Their Guide points out that their cords of commitment would reflect how they are doing in their married life: giving feelings of comfort or badly chaffing them. If cut, they would be left with terrible painful wounds. What would the future hold for them on their journey?
Doing an interesting variation on Paul Bunyan's classic Pilgrim's Progress, Annie Wald has penned a thoughtful guide to the typical joys and pitfalls of marriage that is interwoven with Christian principles and Biblical texts. Celeste and Peter's journey takes them through pleasant meadows and terrible places, including the Swamp of Selfishness, the dangers of the River of Unfaithfulness, Revenge Chasm, and the Mountains of Maturity. In this allegory tale, Wald gives a strong message of how love can be lost in married life and the power of hope and forgiveness.
The story highlights the truth that in relationships, people tend to remember the anger and pain resultant from hurtful and negative incidents with a far stronger intensity that the joy and thankfulness gained from love and kindnesses and how couples can lose faith in their partners and want to seek ways to break the cords of commitment once so happily made. The life lesson that Wald puts forth for couples is to learn to how double their joys and to divide their grief by using their special gifts, like the Kindling of Affection. This book would be of special interest to married couples or as a resource for pastors and others who counsel couples before or on their epic journey of married life.
SUMMARY
Engage for a time in a fresh yet familiar story-one of pleasure, pain, healing, and divinely inspired love.
Peter and Celeste choose to travel as one on the lifelong journey to the King's City. They are blissfully in love and bound to each other by the Cords of Commitment. Shortly after visiting the Moon of Honey they discover that the journey proves much more difficult than they expected. When they find themselves laboring through the Swamp of Selfishness, crossing the dismal Plains of Distance, and nearly becoming separated by the River of Unfaithfulness, their love for each other and for the King is challenged. They must choose whether to continue on together, not knowing if they can be warmed again by the Kindling of Affection, or visit the Valley of Cut Cords to journey alone once more.
Inspired by the timeless classic Pilgrim's Progress, Annie Wald's Walk with Me exposes the journey of marriage as the epic passage that it is and the refining process it can become.
---
What do you think about this review?
Comments
No comments posted.

Registered users may leave comments.
Log in or register now!