"The 10th Book in The Psychic Eye mystery series."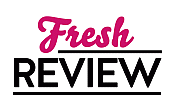 Reviewed by Rachael Dimond
Posted September 28, 2012

Abby Cooper is a psychic who uses her abilities to help out the FBI with difficult cases. When she isn't knee deep in a dangerous case, she does private psychic readings. Abby's latest client comes to her appointment with a lot of anxious energy and in disguise. She is hoping Abby will take on the case of a missing mother that was seen on the news. The woman claims to be a lawyer for a guilty client. Because of confidentiality laws she can not divulge who her client is. She is not hiring Abby, but merely wants her to investigate the case and begs her to do so.
A woman named Kendra has gone missing and left her infant son home alone in his crib. Her husband Tristan is the obvious suspect but Abby's intuition has been telling her the police may be wrong about this. Together Abby and her PI friend Candace investigate Kendra's family, neighbors and friends to try to find out who would murder this young woman and why. As Abby and Candace get closer to the truth, their lives become in danger. Will they be able to solve the case without becoming the latest victims of this killer? Or will they stick their noses where they don't belong one too many times and suffer the consequences?
LETHAL OUTLOOK is the 10th book in the Psychic Eye mystery series featuring Abby Cooper. As a fan of Victoria Laurie's Ghost Hunter Mystery Series, I have been meaning to read this series for a while. The Psychic Eye books are cozy mysteries while the Ghost Hunter books are paranormals.
I went into reading LETHAL OUTLOOK very hopeful as I really enjoy the other series by Laurie. There are aspects of the story I enjoyed... the tightly plotted mystery, humor, and romance. Unfortunately, I was disappointed. My biggest issue was that I found it difficult to like Abby. She came across as very negative, arrogant, and cocky. Her frequent rudeness to people became too much for me. The psychic elements weren't believable and a lot of times Abby came off as a fraud to people. Of course she would prove that she's not by abusing her abilities by blurting out their deepest secrets to embarrass them. All of these aspects made Abby come off as unlikeable and certainly not someone I want to root for.
Overall, this tenth installment shows Abby surrendering to the stress in her life. I hope with the next book we can see her stronger, happier, and more determined than ever to solve a case.
SUMMARY
The New York Times bestselling author of the "enthralling thriller"* Vision Impossible is back with her newest Psychic Eye mystery, in which psychic Abigail Cooper must rely on her inner vision to search for a missing woman…
When a mysterious client approaches Abby with a cryptic message about a young mother who has vanished, Abby is more than willing to get involved. After all, it's the perfect distraction from dealing with the headache of her sister Cat – who has flown into town and turned Abby and Dutch's impending nuptials into Weddingpalooza.
After Abby recruits her business partner and BFF, Candice, to assist, they meet with the parents of the missing woman. But the parents refuse to put their faith in a psychic. What's worse, due to a grave misunderstanding, the family suspects Abby has a connection to their daughter's husband – the man they believe to be responsible for her disappearance.
So while the family may be blind to the truth, with a potential killer in her sights, Abby is determined to keep her eyes wide open...
---
What do you think about this review?
Comments
No comments posted.

Registered users may leave comments.
Log in or register now!