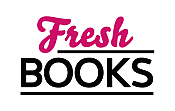 Great new reads in September
"Darkly humorous, Surprisingly Tender, and Slightly Irreverent"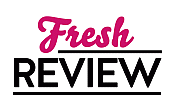 Reviewed by Jennifer Barnhart
Posted September 28, 2012

Imagine a Devil whose main motivation is true love. Imagine a Devil who wants to push mankind past their primitive ideals and behaviors. Imagine a Devil who wants the world to rival Heaven. Now meet John Scratch, aka the Devil, who has done everything he can to win back Arden, his true love, but Earth and its people are too primitive for her. The wonders of Egypt and Rome couldn't tempt her to stay, but maybe the new and promising land of America will. That is if he can push this new Eden to the very heights of civilization. What John doesn't realize is that he still has much to learn about humans and not even the Devil himself can predict the minds and hearts of man.
The story is darkly humorous, surprisingly tender, and not as irreverent as you might think. Don't get me wrong, this book will not be for everyone. There is plenty of behavior some might find objectionable (unrepentant drug use, rewriting some very famous American heroes, as well as the bit with the cow), but the story is amazingly imaginative, well written and with an overall positive message. I'm not a fan of preachy books and as the Devil is the protagonist of this story, I'm glad to say this doesn't fall into that category, but it did make me stop and think and then think about it some more the next day.
I was sucked into the story from page one, laughing out loud in parts, near tears in others. The story jumps about in time with glimpses throughout the centauries. While most is from the Devil's point of view, Poore introduces three individuals who sell their souls to the Devil in the late 1960's for fame, wealth, and the chance to make the world a better place. Their choices really help showcase the Devil's personality which is more complicated, multi- faceted, and human than tradition allows. It's also their choices that really show humanities positive and negative aspects.
UP JUMPS THE DEVIL reminds me of Mark Twain's Letters From the Earth. It made me think about this world and my place in it all while I was laughing and cringing at mankind's behavior. This is truly an excellent story and one that I'm sure I'll reread over the years. Put UP JUMPS THE DEVIL on your to- be-read list.
SUMMARY
A stunningly imaginative, sharp, funny, and slyly tender novel featuring the Devil himself, John Scratch.
He's made of wood. He cooks an excellent gumbo. Cows love him. And he's the world's first love story . . . and the world's first broken heart. Meet the darkly handsome, charming John Scratch, aka the Devil. Ever since his true love, a fellow fallen angel named Arden, decided that Earth was a little too terrifying and violent, John Scratch has been trying to lure her back from the forgiving grace of Heaven. Though neither the wonders of Egypt nor the glories of Rome were enough to keep her on Earth, John Scratch believes he's found a new Eden: America.
John Scratch capitalizes on the bounty of this arcadia as he shapes it into his pet nation. Then, one dark night in the late 1960s, he meets three down-on-their-luck musicians and strikes a deal. In exchange for their souls, he'll grant them fame, wealth, and the chance to make the world a better place. Soon, the trio is helping the Devil push America to the height of civilizationóor so he thinks. But there's a great deal about humans he still needs to learn, even after spending so many millennia among them.
Overflowing with imagination, insight, and humor, rippling with history and myth, Up Jumps the Devil is as madcap and charming as the Devil himself.
---
What do you think about this review?
Comments
No comments posted.

Registered users may leave comments.
Log in or register now!