"A woman finds healing and enlightenment after life interrupts the start of a new business"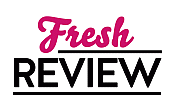 Reviewed by Patricia Woodside
Posted September 27, 2012

The happiest day in Erin Bryce's live is the day that she and her friend Sharlene start their wedding planning business, The Happiest Day. But Erin's happiness quickly disintegrates when Erin's father suffers a stroke. Erin flies from LA to the coast of Oregon for a few days, a few days extend indefinitely as she decides to spend what may be her father's last days in Oregon at the cottage by the sea that was bought and renovated by her father and his difficult wife, Delores.
Dealing with the responsibility of being a caregiver to one's aging parents is no easy feat. Robin Jones Gunn capture the joys and agonies that come with the role in as much vivid detail as she depicts the little coastal cottage, the small Oregon town and its colorful inhabitants. Erin's emotions realistically ping pong from one end of the spectrum to the other, hitting everything in between, as she grapples with honoring her father, respecting his wife and preparing for a possible end that she didn't see coming. Gunn makes it impossible for readers not to empathize with Erin and her trials and to root for her as she draws from a wellspring of strength she doesn't realize she has.
Each chapter begins with a verse of an Irish blessing. I often find this technique annoying, one that jars me out of the story, but not here. The verses were so well chosen. They each speak to the emotions that are present at that point in the story and that readers are likely to be experiencing right along with Erin and her family. As Erin seeks wisdom from memories and the journals of her deceased mother, I found myself jotting down passages for future reference. COTTAGE BY THE SEA was as much a primer for coming to terms with impending death as it was a book about one woman's journey to heal herself and her family in the process. COTTAGE BY THE SEA is a provocative, endearing read.
SUMMARY
From bestselling and award-winning author Robin Jones Gunn—a poignant novel about a woman who must care for her ill and elderly father, hoping to mend both his health and their relationship.
Erin's new business as a wedding planner is running at full speed and her empty nest years are full of promise when she receives a call that puts everything on hold: her estranged father has had a stroke. The twinkle is fading from Jack O'Riley's Irish eyes and his calloused second wife leaves, making it clear this is not what she signed up for.
Suddenly Erin's visit to her father's cottage by the sea is extended indefinitely. At first the task before her is as daunting as the wild Oregon coast that has become her unwanted second home. Yet in the many hours she spends beside her ailing father, Erin finds a treasure hidden in the darkness. She reaches out and, at long last, receives the gift of healing
---
What do you think about this review?
Comments
No comments posted.

Registered users may leave comments.
Log in or register now!