"Beware, The Lady's Wit is Sharp as her Bite"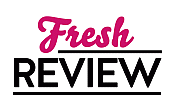 Reviewed by Jessica Dunn
Posted September 23, 2012

Jeanne Louise Argeneau is a normal type A personality scientist. She works hard in research and development to help find a cure for her cousin and uncle, to the point she doesn't have much of a life outside of work. One day after work Jeanne Louise gets in her car to head home and is suddenly stuck with a needle and falls unconscious. Once Jeanne Louise wakes up she realizes not only was she kidnapped but she is chained to a bed with no hopes of escape.
Paul Jones works for Argeneau Enterprises in their R&D department working on a tranquilizer that will help the hunters in capturing rogues. Paul has found solace in his work while grieving for his wife and raising his one joy, his daughter Livy. While on vacation Livy becomes ill and according to the doctors there is nothing they can do for her brain tumor, Paul can't bear to watch his daughter suffer so he concocts a plan to save Livy.
THE LADY IS A VAMP brings back the Argeneau family and the world of alternative vampires. These vampires are not dead or undead and they are not soul-less creatures. They are descendants of Atlantis who have Nano technology in their blood. These Nanos are what keep them looking youthful and healthy for centuries. They can go out in the sunlight but the Nanos work extra hard healing the damage sun does to their skin which makes them thirstier. They drink bagged blood and it is against their law unless an emergency to bite a mortal.
In THE LADY IS A VAMP Jeanne Louise finally finds herself being held captive by Paul and he might be her life-mate. Jeanne Louise immediately loves Livy and wants to save her but if she uses her one turn (the law that states each vampire only can turn one mortal)on Livy saving her from death than she will have to watch Paul age and die. They may have 30 or 40 years together but for an immortal that would be a blink of the eye, also mortals are very fragile and accidents happen. What is Jeanne Louise going to do?
Once again Lynsay Sands wins our hearts with the Argeneau family. THE LADY IS A VAMP is humorous and engaging. Jeanne Louise has been one of my favorite characters from her witty personality to her super sexy very high, high heels. I was delighted to see her finally get her story. Sand's Argeneau series can be read in order or as standalones, personally I like reading all the books in a series but if you read just one, make sure to try THE LADY IS A VAMP.
SUMMARY
New York Times and USA Today bestseller Lynsay Sands continues her enormously popular vampire series starring the Argeneau family.
---
What do you think about this review?
Comments
No comments posted.

Registered users may leave comments.
Log in or register now!