"Knowing everything about the past can be murder."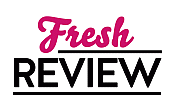 Reviewed by Lynn Cunningham
Posted September 23, 2012

Thriller Psychological | Suspense Psychological
Sara Gallagher has a thriving home business, a great fiance, and a daughter she adores. Everything should be falling right into place for her but something has always kept her from being the happy woman she should be. Sara was adopted as a baby and she's always wondered obsessively about her birth parents. She may not have been so focused on it except for the fact that her adoptive father always treated her like a second class citizen once he and his wife were able to have two children of their own. He constantly blamed her for things that were the fault of her sisters, punished her when she didn't deserve it and basically made her feel that she was a truly defective human being. Sara's adoptive mother suffered from a chronic illness that kept her from taking up for Sara the way she might have if she hadn't been ill so much of the time.
Oddly enough, Sara was the only one of the three girls that grew up and landed a man that her father approved of and liked. Now that Sara and Evan are planning a wedding, it becomes even more important to her to find out her ancestry if for no other reason than to get a medical history for any future children they may have. Everyone has warned her against this quest but Sara has a problem with just letting things go.
She sees Nadine, a psychiatrist, for anger and anxiety issues that may be part of the cause of her debilitating migraines. It's for this reason that Nadine is plunged into the middle of Sara's search for her birth parents and even she isn't sure that it's the thing Sara needs to be doing. However, Sara forges ahead.
Through a series of events, Sara does locate her birth mother, who is less than thrilled with Sara's appearance in her life. She tells Sara to go away and never contact her again. Sara is hurt and can't seem to leave well enough alone. That's how she comes to hire a private investigator who delivers some devastating news.
It seems that Sara's biological father is a wanted serial killer called the Campsite Killer and her biological mother was the only victim that ever escaped from him. Sara is the product of a brutal rape. As horrible a blow as this is to her, Sara keeps the news to herself until it breaks out on a website. That brings her entire family into it as well as having exposed the location of her biological mother who has been hiding under an alias for years.
What's even worse is that her biological father starts calling her. He wants to get to know her. Sara is terrified and goes to the police. She's assigned two criminal investigators that are responsible for monitoring her phones as well as her life in case she's able to lead them to the Campsite Killer. When he demands to meet her in person, the cops are elated but Sara is frightened at what could happen.
Despite everyone's warnings that she should just back off, Sara can't help feeling guilty that her non-compliance with the killer's demands could mean that he'll kill again. But when she agrees to do what he asks, she has no way of knowing that she's starting down a path of danger that she may not return from.
There's so much to say about NEVER KNOWING that it's hard to know where to start. Chevy Stevens is a three dimensional writer in that her readers really get wrapped up in her characters as if they're sitting right in front of them. They evoke emotions from the readers. In my case, Sara was rather annoying because she IS so obsessive about everything but it's kind of understandable. Her fiance should be nominated for sainthood. Her child, however, is one of the most annoying and irritating child characters I've ever encountered in a book. Excuses kept being offered for her bad behavior and sometimes it got a bit much for me. On the other hand, the plot of this book made me hate it when I had to stop reading it for any reason. NEVER KNOWING is a book that will stay with you long after the final page. Don't miss it!
SUMMARY
From the acclaimed author of Still Missing comes a psychological thriller about one woman's search into her past and the deadly truth she uncovers.
All her life, Sara Gallagher has wondered about her birth parents. As an adopted child with two sisters who were born naturally to her parents, Sara did not have an ideal home life. The question of why she was given up for adoption has always haunted her. Finally, she is ready to take steps and to find closure.
But some questions are better left unanswered.
After months of research, Sara locates her birth mother---only to be met with horror and rejection. Then she discovers the devastating truth: Her mother was the only victim ever to escape a killer who has been hunting women every summer for decades. But Sara soon realizes the only thing worse than finding out about her father is him finding out about her.
What if murder is in your blood?
Never Knowing is a complex and compelling portrayal of one woman's quest to understand herself, her origins, and her family. That is, if she can survive. . . .
---
What do you think about this review?
Comments
No comments posted.

Registered users may leave comments.
Log in or register now!