"This long-running series continues with a baffling case for both Det. Jane Rizzoli and Dr. Maura Isles."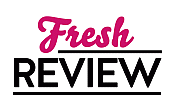 Reviewed by Tanzey Cutter
Posted September 22, 2012

Det. Jane Rizzoli has taken on the responsibility of teenager Teddy Clock after he barely escapes with his life when his entire foster family are murdered; just like his real family was two years ago. Young Claire Ward has endured the same scenario, as has Will Yablonski -- but why? They all lived in different states and seem to have no connection to each other. For their protection, counseling and education, Claire and Will were taken to the highly guarded Evensong, a school for young people who've been traumatized by violence, secluded deep in the Maine wilderness. This is where Jane decides Teddy needs to be, as well, after an attempt is made on another foster family he's been placed with.
Dr. Maura Isles is also on the way to Evensong to spend her two-week vacation with Julian, the courageous young man who saved her life in Wyoming (ICE COLD, 4/26/11). He is flourishing at Evensong, doing well in his classes and coming to terms with his life. Their reunion is bittersweet, though, when Jane shows up with Teddy and they start comparing the similar situations of Teddy with Claire and Will. When chilling things occur in the surrounding woods that are thought to be so secure and one of the teachers plunges to her death from a rooftop turret, the case takes on even more bizarre aspects. Just who can be trusted when everyone's motives seem suspect? Will Jane and Maura uncover the key that links the three children and the reason for so many deaths?
Incorporating narrative from an unknown source concerning the hunt for and abduction of a crime lord dubbed Icarus provides backstory for what is currently happening to these children. The underlying question, of course, is what is the connection? When that answer eventually comes, readers are in for a shock, as is everyone involved in the case. Tess Gerritsen keeps the suspense taut in LAST TO DIE, a crime thriller sure to please aficionados of this series and great writing.
SUMMARY
For the second time in his short life, Teddy Clock has survived a massacre. Two years ago, he barely escaped when his entire family was slaughtered. Now, at 14, in a hideous echo of the past, Teddy is the lone survivor of his foster family's mass murder. Orphaned once more, the traumatized teenager has nowhere to turn — until the Boston PD puts detective Jane Rizzoli on the case. Determined to protect this young man, Jane discovers that what seemed like a coincidence is instead just one horrifying part of a relentless killer's merciless mission.
Jane spirits Teddy to the exclusive Evensong boarding school, a sanctuary where young victims of violent crime learn the secrets and skills of survival in a dangerous world. But even behind locked gates, and surrounded by acres of sheltering Maine wilderness, Jane fears that Evensong's mysterious benefactors aren't the only ones watching. When strange blood-splattered dolls are found dangling from a tree, Jane knows that her instincts are dead on. And when she meets Will Yablonski and Claire Ward, students whose tragic pasts bear a shocking resemblance to Teddy's, it becomes chillingly clear that a circling predator has more than one victim in mind.
Joining forces with her trusted partner, medical examiner Maura Isles, Jane is determined to keep these orphans safe from harm. But an unspeakable secret dooms the children's fate — unless Jane and Maura can finally put an end to an obsessed killer's twisted quest.
---
What do you think about this review?
Comments
4 comments posted.
Re: This long-running series continues with a baffling case for both Det. Jane Rizzoli and Dr. Maura Isles.

Hi, I do believe this is a great website. I stumbledupon
it ;) I am going to come back yet again since I saved as
a favorite it. Money and freedom is the greatest way to
change, may you be rich and continue to guide others.
Life Insurance
Calgary
(Marcel Heurta 2:26pm September 14, 2015)
A motivating discussion is worth comment. I do think that
you ought to write more about this topic, it might not be
a taboo subject but generally folks don't talk about
these subjects. To the next! Kind regards!!
Mortgage
Broker Calgary
(Marcel Heurta 10:04pm September 21, 2015)
i really like this article please keep it up. how to increase your twitter followers how to increase youtube subscribers
(Japan Comp 7:32am January 25)
I really thank you for the valuable info on this great subject and look forward to more great posts. Thanks a lot for enjoying this beauty article with me. I am appreciating it very much! Looking forward to another great article. Good luck to the author! All the best! instagram followers instalikes
(Japan Comp 1:21am February 8)
Registered users may leave comments.
Log in or register now!