"Wickedly clever and meticulously engaging crime fiction by a master of the genre."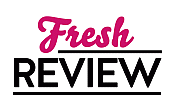 Reviewed by Tanzey Cutter
Posted September 20, 2012

Former naval officers Gill Underwood and Trudy Elwell are putting their expertise to good use as jewel thieves. And they are some of the very best. When something goes wrong during their latest heist of "sparks," Trudy ends up paying with her life. Gill knows how he must handle her demise, pursuant to "The Clause" they both swore to uphold.
Gill must also adhere to the Cuban's code of conduct, who he works for, but Gill didn't realize the $150 million worth of jewels he lifted belonged to some truly terrifying Serbian crooks -- even the Cubans are scared to death of them. Trying to unload the sparks for some ready cash, Gill approaches the Chinese crime syndicate, which proves just as deadly dangerous. Both the Serbs and the Chinese will do whatever it takes to gain possession of the "sparks" and eliminate Gill.
Gill soon finds himself all on his own, working every angle he can think of to outmaneuver his numerous enemies and still end up alive with some money from the deal. Using the knowledge he's acquired from Sun Tzu's Art of War, Gill's brain and stamina are put to the test in a race to not only survive, but come out on top. Every twist and turn uncovers another level
Unique characters, exciting mystery, nail-biting suspense and rapid-fire narrative make this crime thriller once of the best. I was holding my breath with each page turned, trying to figure out how Gill was going to elude his pursuers -- and survive. Brian Wiprud's THE CLAUSE is one of the most intense and wickedly clever novels I've read this year, providing a most electrifying, slam-bang finish.
SUMMARY
Five enemies, one man, zero options
Jewel thieving partners Gill Underwood and Trudy Elwell have been set up, and Trudy has paid with her life. Working for Cubans and abiding by their code of conduct means Underwood is left on his own, holding $150 million worth of hot sparks. A former naval intelligence officer, Underwood uses his knowledge of Sun Tzu's Art of War to outmaneuver his enemies—the ruthless Serbian and Chinese crime syndicates who will stop at nothing to recover the jewels. With speed, technology, brains, and brawn, Underwood must survive a multi-layered game of cat and mouse that leads to the most clandestine levels of U.S. intelligence.
---
What do you think about this review?
Comments
No comments posted.

Registered users may leave comments.
Log in or register now!