"Cozy inspirational mystery in the perfect upscale TX community where things are not so perfect"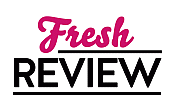 Reviewed by Patricia Woodside
Posted September 20, 2012

Master-planned community Sugar Land, TX is the perfect upscale residence, at least to the naked eye. But there are problems here as there are in less sculptured locales, problems that rise to the surface with the murder of a man whose body is found on the community's golf course with his head bashed in.
Walker "Bear" Wells is one of the community's ministers who gets drawn into the murder mystery by the victim's family as well as his own. The victim was an acquaintance of his, the victim's wife is a friend and his daughter has ties to the victim's son. To insure that his daughter doesn't get dragged down by this ugly business, he has to investigate what he learns, to the dismay of the police detective tasked with finding a killer.
What makes FAITHFUL UNTO DEATH so entertaining is Bear Wells. Bear might be a clergyman but Bear is also an imperfect man. As the storyteller, Bear is sarcastic and snarky, and not above sticking his foot in his mouth. His faith is challenged by his rocky relationship with his daughter as much as it is by providing spiritual support to the victim's family and wanting to present himself in a good light for the detective investigating the case who doesn't have much use for Wells or his religion.
Evans writes in a manner that is respectful of Christianity but does not cater to Christian pretense. Her voice is fresh and original and she skillfully unfolds this based-on- a-true-story murder mystery in a way that keeps the reader both guessing and turning pages. FAITHFUL UNTO DEATH is an amazing literary debut, suggesting that Evans has the makings of a long and successful writing career.
SUMMARY
Everything looks perfect in Sugar Land, Texas. But it's not.

No one knows that better than Walker "Bear" Wells, a former college football player now serving as a minister in this upscale Texas town, where famous athletes mix with ranchers and the local parish priest wants to arm wrestle. It's a beautiful master-planned community, but people can't be held to neighborhood restrictions, and Bear deals daily with emotional and spiritual problems, in both his flock and his own family.

But never murder. Not until a man is found dead on the nearby golf course, his skull crushed.

Bear has no interest in playing detective. His job is praying for the dead, not searching for their killers. But every time he turns around, another facet of the investigation tangles with his own life…like the fact that the murdered man's son—and a main suspect—is currently dating his own rebellious teenage daughter.

He made a promise to do the right thing. But keep­ing promises may be what led to murder...
---
What do you think about this review?
Comments
No comments posted.

Registered users may leave comments.
Log in or register now!