"This Unusual Take on the Werewolf Genre is a Solid Winner"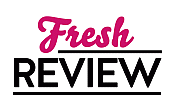 Reviewed by Diana Troldahl
Posted September 19, 2012

COVETED, Shawntelle Madison's most unusual take on the werewolf genre opens in Toms River, New Jersey with Natalya Stravinsky getting ready to have lunch on her work break, carefully preparing to eat in the same booth she'd eaten in the day before, having the same order, wearing an outfit identical to the clothing she wore the day before and, as usual, being the lowest ranking wolf in the building. She is getting used to being an outcast, surrounded by yet not part of her pack. The symptoms of her obsessive compulsive disorder are impossible to hide completely yet the largest symptom is hidden within the walls of her scrupulously tidy home. Her overwhelming need to adopt any holiday ornaments she comes across and give them a good home. Except she is running out of home to share.
When her ex-boyfriend Thorn Grantham, son of the pack leader moves home it is impossible to ignore the feelings that they share but she knows he is meant for mating another. Still, that issue fades when she becomes targeted by Long Island wolves. When, in a last-ditch effort for protection she asks Thorn's father to allow her within the pack again she is refused, left alone and defenseless against the enemy seeking to take over the Toms River wolves territory. It's not enough to save herself, outcast or not, she loves her family and feels loyalty to the pack that shunned her.
I really liked COVETED. I think first and foremost I appreciated the delicate and compassionate way Madison dealt with the issue of OCD. Another author might have made a farce of the issue, playing off common misconceptions. The book has elements of humor but Natalya's pain over how her life is controlled by her illness was marvelously realistic.
The other part of COVETED I enjoyed was the well-played mystery. There were twists and turns to the story line as well as a huge revelation in one of the penultimate scenes that had me cheering.
When you add in the peripheral yet fully realized characters like her boss at the antiques mall (a goblin named Bill,) her wacky Russian relatives and the members of her magical support group (a mermaid with a water phobia... brilliant!) COVETED becomes a keeper. Book two in the series, Kept, is due out September 2012.
Learn more about Coveted
SUMMARY
SOMETIMES WHAT YOU COVET IS IMPOSSIBLE TO KEEP.
For werewolf Natalya Stravinsky, the supernatural is nothing extraordinary. What does seem strange is that she's stuck in her hometown of South Toms River, New Jersey, the outcast of her pack, selling antiques to finicky magical creatures. Restless and recovering from her split with gorgeous ex-boyfriend, Thorn, Nat finds comfort in an unusual place: her obsessively collected stash of holiday trinkets. But complications pile up faster than her ornaments when Thorn returns home--and the two discover that the spark between them remains intense.
Before Nat can sort out their relationship, she must face a more immediate and dangerous problem. Her pack is under attack from the savage Long Island werewolves--and Nat is their first target in a turf war. Toss in a handsome wizard vying for her affection, a therapy group for the anxious and enchanted, and the South Toms River pack leader ready to throw her to the wolves, and it's enough to give anybody a panic attack. With the stakes as high as the full moon, Nat must summon all of her strength to save her pack and, ultimately, herself.
---
What do you think about this review?
Comments
No comments posted.

Registered users may leave comments.
Log in or register now!