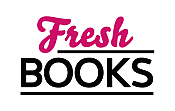 Great new reads in September
"For some reason, animals are turning on humans -- someone has to find a way to stop this!"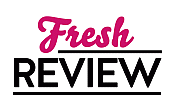 Reviewed by Tanzey Cutter
Posted August 28, 2012

Biologist Jackson Oz has been expelled from college and rejected by the scientific world for his wildly improbable theory dubbed HAC -- Human-Animal Conflict. His hypothesis is that animal behavior is changing -- and not for the better. From extensive research into the increase of animal attacks on humans, he's concluded that throughout the world, species after species are displaying hyper- aggressive behavior toward one particular animal -- man! And it isn't just wild animals, either, as reports of injuries from cats and dogs have been increasing, as well. But he can't get anyone to take him seriously. That is until the attacks continue to escalate.
As scientists come to grips with the reality that the human race worldwide is in danger of annihilation from the packs of roaming animals, they finally turn to Oz for help. But is it too late to figure out what is causing the problem and to rectify it in time to save mankind? And will the solution Oz comes up with work for the entire world?
James Patterson, in collaboration with Michael Ledwidge, gives readers a brilliantly new and inventive scientific perspective with ZOO. This gripping novel will keep you entertained first page to last, as its plotline borders on sci-fi, yet is also realistic enough to be possible. A fantastic book!
Learn more about Zoo
SUMMARY
New York. Mexico. India. California. All around the world, brutal attacks are crippling entire cities. It isn't the work of terrorists, but of animals, and their somehow coordinated assaults are escalating at a terrifying pace.
Jackson Oz, a young biologist, watches the events with an increasing sense of dread. A coordinated lion ambush in Africa demonstrates the enormity of the violence to come. Could it be the beginning of an all-out war on man? With the help of ecologist Chloe Tousignant, Oz races to warn world leaders before it's too late. The attacks are growing in ferocity, and soon there will be no place left for humans to hide.
With wildly inventive imagination and white-knuckle suspense that rivals Michael Crichton at his very best, James Patterson's ZOO is a non-stop thrill-ride from "One of the best of the best." (TIME)
---
What do you think about this review?
Comments
No comments posted.

Registered users may leave comments.
Log in or register now!