"Prophecy-Oriented Thriller with an Interesting Twist"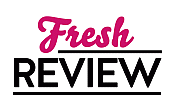 Reviewed by Katherine Petersen
Posted August 28, 2012

There have been a number of "archaeological thrillers" since The Da Vinci Code became so popular. Some of them are definitely more interesting than others. THE TENTH SAINT by D.J. Niko comes out ahead of the pack because of its unique time travel angle on a prophecy, its settings and Niko's ability to describe people and locations. The book starts out in Aksum in Ethiopia where Cambridge archaeologist, Sarah Weston stumbles on a tomb with inscriptions in an ancient dialect. With the help of American anthropologist, Daniel Madigan, Sarah searches for answers in Addis Ababa and the monasteries of Labiela, finding an ancient codex with the prophecies of Coptic Christianity's Tenth Saint.
Interspersed with the adventures in the present of Sarah and Daniel, is the story of Gabriel, who wakes up buried in sand in the 4th Century B.E. among a Bedouin tribe. He doesn't know who he is at first but gradually his memory comes back, and we learn his past and how he became the Tenth Saint.
Daniel and Sarah may want to know the whys and wherefores of the prophecy, but there are those who want all to remain hidden. Being left for dead in the Simien Mountains of Ethiopia is just one way they plan to stop the two from learning more and spreading their knowledge. Niko brings her locales to life, so readers feel like they too are in a tomb in Ethiopia or on the streets of Addis Ababa. Her lyrical prose, strong characters and interesting plot twists, keep this novel from being just another thriller with an ancient prophecy.
Fast-paced and filled with danger and action in interesting and less well-known locales, THE TENTH SAINT will keep readers on the edge of their seats until the end. And the ending has a nice twist to make it all worth it. Niko's second adventure with Sarah and Daniel, the Riddle of Solomon, is due out next year.
SUMMARY
Cambridge archaeologist Sarah Weston makes an unusual discovery in the ancient Ethiopian mountain kingdom of Aksum—a sealed tomb with inscriptions in an obscure dialect. Along with her colleague, American anthropologist Daniel Madigan, she tries to identify the entombed man and translate the inscriptions.
Tracking down clues in Addis Ababa and the monasteries of Lalibela, Sarah and Daniel uncover a codex in the subterranean library revealing the secret of the tomb—a set of prophecies about Earth's final hours, written by a man hailed by Ethiopian mystics as Coptic Christianity's 10th saint. Faced with violent opposition and left for dead in the heart of the Simien Mountains, Sarah and Daniel survive to journey to Paris, where they're given a 14th-century letter describing the catastrophic events that will lead to the planet's demise.
Connecting the two discoveries, Sarah faces a deadly conspiracy to keep the secret buried in order to promote technological advances presently leading toward the prophesied end of the Earth.
---
What do you think about this review?
Comments
No comments posted.

Registered users may leave comments.
Log in or register now!