"Will the FBI be able to locate a kidnapped baby before a satanic cult uses her as a human sacrifice?"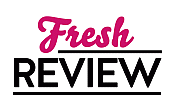 Reviewed by Tanzey Cutter
Posted August 23, 2012

Thriller Police Procedural | Suspense
Trisha Baldazar, new mother and wife of a Texas state senator, thinks nothing of the nurse who comes to her room to take her daughter April back to the newborn nursery -- until the baby goes missing. How could someone have gotten April past the door alarms, and why does the surveillance tape not show the abduction? Was it an inside job? These are questions the FBI wants answers to as it takes on the crucial job of locating the baby.
Even though they expect a ransom demand, FBI agents John Ransom and Kathy Devereaux still leave no stone unturned in their pursuit of April and her kidnapper(s). It soon becomes apparent that there are other factions and even more sinister elements at work in the abduction. When an informant tells Ransom that a local satanic cult is getting ready to stage a human sacrifice ceremony with an infant, time is of the essence to save the child. And everyone is shocked at the outcome.
Former FBI agent Mark Bouton has written a compelling and fast-paced thriller. With realistic characters and tightly woven plot development, THE SACRIFICE is a page-turner that will keep readers entranced until the explosive ending. Another great book from this talented author.
SUMMARY
The FBI races to find a kidnapped baby before she's sacrificed by a satanic cult. When the newborn daughter of a Texas state senator is snatched from the hospital, FBI agents John Ransom, a crafty veteran, and Kathy Devereaux, a striking Cajun rookie, head the pressure-filled investigation to save the infant.
The agents learn a Palo mayombre cult plans a human sacrifice. But there are other suspects, and all possibilities must be checked. The agents catch the senator getting cozy with a nurse from the hospital. Evidence shows inside help in the kidnapping, adding more suspects to the list. They're all found to belong to the cult, and they are determined to sacrifice the senator's baby.
Now the FBI must trick the bloodthirsty cultists and stop the ceremony before they do the unthinkable.
---
What do you think about this review?
Comments
No comments posted.

Registered users may leave comments.
Log in or register now!