"Proper English Lady meets Rugged Texas Cowboy and the Wild West will never be the same again."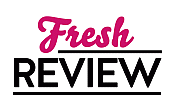 Reviewed by Jessica Dunn
Posted August 19, 2012

Lady Tallas Somerset just married Lord Arthur Somerset who is the eight Duke of Beaufort's heir. Tallie has had all the proper training to become a duchess but nothing prepared her for her wedding night when Arthur tells her she has two choices remain a virgin or take a lover. Tallie has always enjoyed writing so she takes her time as a wife in name only to write a scandalous novel about the secret life of the ton. Tallie's novel becomes all the rage and she is felling content with her life until the Duke of Beaufort informs her she must divorce to save his family from her husband's secrets. Tallie is disgraced and she leaves London with a friend for New York and then heads to the west.
Mister Jeb Tuhill is the eldest son of a successful rancher in the Texas Panhandle. Jeb has always had a head for the ranch business and his brother Jonas is sick and tired of hearing about how perfect Jeb is. Jeb decides it's time to marry and build his own ranch. When he heads to find his prospective bride Jeb is shocked to discover Jonas and Katarina walking hand in hand down the stairs in a disheveled state. Jeb doesn't need any explanations it is clear what the two have been up to, so he leaves immediately and travels to Wyoming for a new venture.
TALLIES HERO is a pleasurable novel that spans two very different cultures of London's ton and America's Wild West. I appreciated how author Sara Luck was able to intertwine some folk heroes into her story. I'm not sure how historically accurate it was but I wasn't looking for a non- fiction story about the west. Luck's depiction of Tallie as a strong independent young woman exploring the Wild West and her sexuality was brilliant. The chemistry between the young English miss and the rugged cowboy was compelling and quite steamy. I was pleasantly surprised with TALLIE'S HERO and look forward to exploring more of Sara Luck's works.
SUMMARY
In a time of prosperity and risk on the open frontier, a daring cattleman takes his chances on expanding westward—and on a genteel lady from another world.
Swept up in adventure . . .
With nothing left for him in Texas after his fiancÉe breaks his heart, Jeb Tuhill heads to Wyoming's Big Horn Mountains to work the huge ranching operation of wealthy English squire Moreton Frewen. In an attempt to lure investors to the beautiful, and oftentimes dangerous, American West, Frewen and Jeb travel to England. The British gentry don't impress Jeb much, but one spirited lady lassoes his attention with her intellect and charm.
Bound together by passion . . .
Tallie Somerset is a bestselling novelist who is forced into a divorce by the improprieties of her husband, a British lord. Fleeing the scandal, she takes a trip to New York with a friend who later convinces her to travel to Wyoming. Captivated by the big sky of the plains—and the handsome cowboy who calls it home—Tallie might be persuaded to leave England, and its bad memories, behind. But Jeb thinks she is still married, and she is afraid to tell him about the shame of her divorce. Tallie models the hero of her latest novel on Jeb . . . but can she make him her hero for a lifetime?
---
What do you think about this review?
Comments
No comments posted.

Registered users may leave comments.
Log in or register now!