"Practicing criminal law in paradise can be just as frustrating and brutal as anywhere else."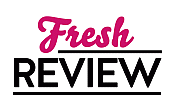 Reviewed by Tanzey Cutter
Posted August 13, 2012

Three years ago, hotshot defense attorney Kevin Corvelli relocated to Hawaii from New York after he failed to get an acquittal for an innocent client, who later died. But things aren't any better for Corvelli in paradise when he must again deal with a deceased client.
Corvelli finds himself caught up in a high-profile case when the beautiful, young mistress of Hawaii's governor is found dead from poison in her expensive apartment. Even though Governor Wade Omphrey was not on the island when it happened, he's suspected of having hired the deed done. He knows that only someone as ruthless as Corvelli can defend him.
When career criminal Turi Ahina is arrested by the DEA in a big sting operation they having going on the islands, Corvelli owes it to Ahina to take his case. After all, Ahina saved Corvelli's life, so he owes him big-time. Knowing the only way to protect Ahina is to set a trap for the head of the island drug trade, Corvelli also realizes it will be dangerous and possibly suicidal.
With the perfect blend of mystery and suspense, LAST LAWYER STANDING by Douglas Corleone is a witty and complex legal thriller. The exotic setting and idiosyncratic characters are an added bonus to the third book in this series after ONE MAN'S PARADISE and NIGHT ON FIRE.
SUMMARY
Defense attorney Kevin Corvelli fled from New York to Hawaii after the sensational death of one of his clients three years ago. Now, in the wake of another client's death—a client Kevin had fallen in love with—Kevin would run again if only he could pull himself free from a couple of high-profile, high-risk cases. The FBI is investigating the poisoning of a young woman who happened to be Governor Wade Omphrey's mistress. The governor was off the island at the time, but that doesn't mean that he didn't order the hit or that he doesn't need a hotshot lawyer like Corvelli defending him.
Then the DEA raids a local meth lab and Turi Ahina is picked up in the sweep. A career criminal, Ahina has set Corvelli up with plenty of client referrals, but Corvelli owes him for much more than that ever since Ahina saved his life. Now Ahina's only way out is to turn in the big man, and he can't just tell the FBI who it is—they already know that. He needs to find him and set a trap, a trap that won't succeed without Corvelli's help. The plan is simple, as foolproof and dangerous as a suicide attempt.
As the stakes rise, Corvelli gets drawn in deeper and deeper until the only way he can escape is to stick it out to the end in Douglas Corleone's most compelling legal mystery yet.
---
What do you think about this review?
Comments
No comments posted.

Registered users may leave comments.
Log in or register now!