"Genies Usually Grant Wishes, but Maybe This Time a Genie Will Get Hers"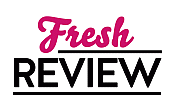 Reviewed by Kay Quintin
Posted August 9, 2012

Eight hundred and twenty-nine year old Nirvana Aphrodite has been trapped in her bottle in the attic of Peter Harrison's mammoth Victorian mansion for a hundred years. Peter placed her there out of harm's way of others as well as her own quirky magic. No matter what she attempts for a feat, it always backfires not going the way she wants and end up screwy.
An accident claiming Peter's life has kept her trapped until a gorgeous man miraculously appears in her bottle. Zane Harrison, great-great grandson of Peter, arrives home intending to sell the house and continue the pursuit of his pro football career after ridding the town of the legends of his ancestors' craziness of magic and genies.
Little Merlin, a phoenix who kept Vana company all these years, by shooting bursts of brightly colored orange fire through his fuchsia feathers, keeps his little beak constantly interfering. It takes little to convince Zane he is truly surrounded with magic as he soon learns of the children now housed in the form of plates and other unworldly beings into other forms of furniture. Unable to deny the stirrings his libido feels for the gorgeous woman, he tries to ignore his feelings and attend to his original goal. Zane spends his time hiding the squirrely things happening at his house to ward off an old time school mate who he dislikes immensely, in an effort to extinguish the legend of the Harrisons and their craziness. Poofs of magic, rides on the flying carpet and plotting to save the children imprisoned in the plates, Zane and Vana still manage to fall in love and fight to deny their feelings. Telling Zane she loves him will take away all Vana's magic and immortality. Saying the forbidden words "I Love You", Vana immediately disappears to face the Fates and lose the true love and desire of her life.
I cannot applaud Judi Fennell more than I already have for previous books for one of the most exciting and fun reads I have ever encountered. I love the quirky antics of the genie and her desire to be a human. MAGIC GONE WILD is so amusing I found myself chuckling from beginning to end. The best word I can use to describe the entertainment I found in this read is "fantastic"!! I truly love Judi Fennell's style of writing it takes me away from every day stress and worry to a world of fantasy and love. I flew through MAGIC GONE WILD as I could not put it down! Truly a work of art!
SUMMARY
Genie Vana Aphrodite is having a pretty rough day. She's failing to live up to the name "Aphrodite," she's stuck living in her master's attic, and her powers are on the fritz. To make matters even worse, her master's great-grandson, Zane, informs her that she has completely ruined his family's reputation. Zane is ready to sell his family's estate, genie and all – but Vana's bound and determined to fix her past wrongs. Can Aphrodite prove to him that his life needs a little bit of magic?
---
What do you think about this review?
Comments
No comments posted.

Registered users may leave comments.
Log in or register now!