"Will a vicar's daughter follow her heart or her inheritance?"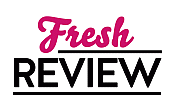 Reviewed by Auriette Lindsey
Posted August 3, 2012

When ALONG CAME A DUKE begins, orphaned Tabitha Timmons lives with and serves her aunt and uncle. As much as she detests being treated as a servant, she's too proud to accept her friends' offers of help. When an unexpected inheritance comes her way, she sees it as a means of escape even though it involves marrying a man selected for her by her late uncle.
What Tabitha doesn't count on is falling in love with a completely unsuitable man. When she meets Preston, she thinks he is "Mr. Preston," an irresponsible rake. Finding out that he's the Duke of Preston doesn't change her opinion. Having a long conversation over a scandalously private dinner with him, however, does. Even so, she must make the best of her inheritance, or spend the rest of her life living in poverty and working as a maid.
The scenes between Tabitha and Preston are electric. Elizabeth Boyle writes terrific dialogue, both spoken and inner, that really spark. I wanted those two to get together, and for the most part, the obstacles keeping them apart rang true. Their future remains uncertain until the last few pages.
I found parts of the story very frustrating. Boyle skips Tabitha's first meeting with the relatives she's staying with in London. She never, that we see, asks anyone about this mysterious stranger she's supposed to marry -- and she doesn't meet him for at least two weeks after she arrives in Town, even though they're expected to marry by her fast-approaching 25th birthday. She never asks to see the will or hear it read. Even if she doesn't get anywhere, I want her to ask the questions.
The dynamic relationship between Tabitha and Preston make up for those shortcomings. Like the happy couple themselves, every time they are apart, I can't wait for them to run into each other again. They have the chemistry to make ALONG CAME A DUKE an engaging and satisfying Cinderella story.
SUMMARY
"A young lady with a fortune is subject to all sorts of untoward attentions by the worst sort of vagrants." Aunt Allegra
A lesson Tabitha Timmons, a penniless spinster, has never needed to heed. That is, until she is left a vast fortune payable only upon her marriage to the very respectable Mr. Barkworth—a match that offers little chance of discovering exactly what her aunt means by "untoward attentions."
But the same can't be said when the Duke of Preston happens along Tabitha's path. He spies a rebellious streak in her that matches his own and he makes it his mission to save her from such a passionless match, interfering in her life at every turn. All too soon, Preston—whose very name spells ruin—has Tabitha caught between the good fortune that guarantees her security, and his kiss, which promises an entirely different kind of happily-ever-after.
---
What do you think about this review?
Comments
No comments posted.

Registered users may leave comments.
Log in or register now!