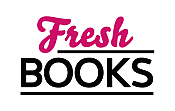 Great new reads in September
"Ballroom Instructor Does a Quickstep to Prove a Colleague Innocent"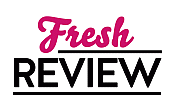 Reviewed by Min Jung
Posted July 30, 2012

Mystery Cozy | Mystery Hobbies
Stacy Graysin is still recovering from proving herself innocent of her business partner's murder. All she wants to do now is move forward with her new business partner, Octavio, in establishing her dance studio, Graysin Studio, as a successful place that is not associated with murder. So it doesn't help when Corinne Blakely, an international ballroom star is murdered, and one of Stacy's dance instructors is named as the prime suspect.
Maurice was the last person to be seen with Corinne, but he also took her to the emergency room after she collapsed. It is discovered that her prescription medication was poisoned, and Maurice's fingerprints are on the bottle. It also comes out that Maurice is one of her ex-husbands, and when Corinne's will is read, it's all too obvious that he greatly benefits from her death.
While Stacy hates to see her business associated with another murder, she is absolutely sure that Maurice had nothing to do with Corinne's untimely death. Knowing all too well what it feels like to be unjustly accused, she decides to do whatever she can to prove him innocent, although the detective on the case warns her to stay out of it. What Stacy discovers, though, is that Corinne was writing a tell-all memoir, and she had spent her final days warning those around her what she was going to reveal. As far as Stacy is concerned, there are plenty of suspects and motives to be investigated. The problem, though, is two-fold -- she needs someone in a position of authority to take her seriously, and she needs to narrow her own list of suspects down! Can she do this before Maurice is framed for a murder he didn't commit?
I read the initial book in the Ballroom Dance Mystery series, and this follow-up definitely did not fall prey to the proverbial sophomore slump. Stacy is a stellar, dynamic character, and so are the instructors and dancers who populate the studio. I would have liked to have seen more of Tav, as the end of the last book was a bit of a tease as to where their relationship might be heading. But I was also happy to get to know her family (sister Danielle and her divorcee mother) better.
The mystery itself was interesting and compelling. I was positive that I knew who the culprit was the entire time, until just before the true culprit was. The clues had been there all along, but I fell for the wrong suspect, which I actually love! I like that Ms. Barrick didn't make the culprit obvious, but she also didn't make me feel dumb when I realized I was wrong. Overall, DEAD MAN WALTZING was a spectacular, fun read, and I can not wait for the third installment.
SUMMARY
Bad form…

When Corinne Blakely, a grande dame of international ballroom dancing, is poisoned, the dance community—including champion dancer Stacy Graysin—is left in an uproar. Corinne was penning a tell-all memoir, but now her secrets might well remain hidden, just as the killer perhaps intended.

The victim's dance card was full of people who might have wanted her silenced, if not dead. But when Maurice, a ballroom instructor at Stacy's dance studio Graysin Motion, becomes the prime suspect, she has no choice but to waltz in and take the lead in another murder investigation.

Clearing Maurice's name by finding the real killer is going to be harder than a running spin turn. But there's one thing Stacy knows for sure—she's not about to let the murderer dance away scot-free.
---
What do you think about this review?
Comments
No comments posted.

Registered users may leave comments.
Log in or register now!