"A young mother returns to the Mennonite village she fled and finds family and forgiveness"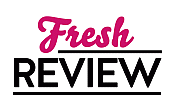 Reviewed by Patricia Woodside
Posted July 25, 2012

Inspirational Amish | Inspirational
Lizzie Engel ran away from home as a teen because of her pregnancy and the attitudes of the people in her small Mennonite town. Now she's running back home because she's been fired, falsely accused and is being stalked. But Lizzie has no idea what to expect when she returns, along with her young daughter, to Kingdom, the one place to which she thought she'd never return.
Lizzie finds Kingdom is everything—and nothing—that she remembers. Some people are still pretty closed-minded while others are more progressive than she ever would have imagined. As she begins to settle in and rediscover not only the town but her faith, Lizzie is constantly reminded of the lurking danger that followed her home.
INESCAPABLE is part suspense and part romance. It's also part women's fiction as Nancy Mehl draws a realistic picture of a young mother, a woman still searching for her place in the world as an adult even as she is responsible for a child. In Kingdom, old hurts and old feelings color Lizzie's perceptions of people and circumstances, but over time, she begins to see how her immaturity years ago may have heightened her sensitivity and blinded her to the full context underlying the actions of others.
This is a story about family and forgiveness. There's a simplicity in the prose that mirrors the simplicity of the Mennonite faith. However, both are more complex than they appear on the surface. Where Mehl's writing soars is in the narrative, her descriptions of setting, characters, and even the Mennonite faith, those descriptions vivid and easy to digest.
Mehl is definitely a storyteller, able to wind the multiple threads of the story into a tightly wrapped and satisfying climax while keeping the readers largely guessing until the end.
Fans of Amish and Mennonite fiction will enjoy INESCAPABLE.
SUMMARY
Lizzie Engel is used to running away. At eighteen, she left her Mennonite hometown, Kingdom, Kansas, with plans never to return.
But five years later, the new life she built is falling apart. Lizzie knows she's being followed, and she's certain the same mysterious stranger is behind the threatening letters she's received. Realizing she'll have to run again, the only escape Lizzie can manage is a return to the last place she wants to go.
Once she arrives in Kingdom, Lizzie is confident she'll be safe until she comes up with a new plan. In reacquainting herself with the town and its people—especially her old friend, Noah Housler—she wonders if she judged her hometown and her Mennonite faith too harshly. However, just as she begins to come to terms with her roots, Lizzie is horrified to discover the danger she ran from is closer than ever.
No longer sure who to trust and fearful for her life and the lives of those around her, Lizzie finds she has only one place left to run—to the Father whose love is inescapable.
Excerpt
Chapter 1
For the third night in a row the man stood under the streetlight, staring up at our apartment, his face hidden by a red ball cap pulled down to just above his eyes. I closed the curtain, trying to keep my movement slow so he wouldn't notice me watching him. But I couldn't keep my fingers from trembling.
"What's the matter, Mama?"
I turned to smile at Charity. Though only six, she knew when I was worried or afraid. Unfortunately, there'd been a lot of that lately.
"Nothing, honey. Did you finish your carrots?"
She grimaced. "They're too gooshy tonight."
I sighed and came back to the table, trying not to let her see my fear. "They're supposed to be gooshy. I cooked them."
She wrinkled her button nose. "I like them hard. You know that."
"You eat those carrots, Charity Lynn Engel. Right now."
I hadn't meant to sound harsh, but the strain I was under had frayed my nerves. Her dark eyes grew wide.
"Are you mad at me, Mama?" She sniffed a couple of times, jabbed at her carrots with her fork, and stuck them into her mouth.
I pushed myself up from my chair, intending to put my arms around my small daughter and soothe her hurt feelings. But when I put my hand on the surface of our secondhand kitchen table, it wobbled horribly. Charity's glass of milk started to slide, and I barely caught it before it tipped over. I looked down and found that the paperback book I'd used to balance the table legs had slipped out again. I kicked it back under the uneven leg and went to hug Charity.
"I'm sorry, Cherry Bear," I said. "You don't have to eat the carrots if you don't want to."
She held out her soft, chubby little–girl arms. "It's okay, Mama. They're not really, really bad. Just kinda bad."
I stroked her soft black curls while I gazed around our small apartment. It wasn't fancy, but it had been home. Unfortunately, that wouldn't last much longer. I let go of Charity and forced a smile. "How about a fudge bar, honey?"
She looked up at me in wonder. "Instead of carrots?"
"Yes, instead of carrots."
She giggled, any trace of injured feelings gone like smoke in the wind. If only I could dismiss my own concerns so easily. She jumped down from her chair and skipped over to the refrigerator. "Can I have both halves?"
I usually broke the ice cream treat in two, not wanting her to eat too much sugar before bed. But tonight I didn't care. I reached into the small freezer and pulled a fudge bar out of the box, handing it to her without comment.
"Oh, boy. Thanks, Mama. Can I watch Dora the Explorer for a while before I hafta go to bed?"
I glanced at the clock. "You have thirty minutes, but when I say it's time to turn off the TV, no arguing. Promise?"
She bobbed her little head up and down with enthusiasm. "Promise."
I waved her on, and she scurried into the living room before I could change my mind. Not long after we moved in, I purchased a secondhand TV and a DVD player. We couldn't afford cable, but I'd found a stack of children's DVDs at a yard sale during the summer. At fifty cents each, they provided my daughter with hours of entertainment. Best ten dollars I'd ever spent. As soon as I heard the TV come on, I grabbed my cell phone out of my purse, which was on the kitchen counter. Meghan answered after the fourth ring.
"It's me," I said.
"Oh, Lizzie. I tried to call you earlier, but I guess you weren't home."
"I guess not," I said, trying to sound nonchalant. Not easy to do when you're lying. I'd been too upset to talk on the phone. It wasn't easy now, but I knew I'd have to face Meghan eventually.
"I still can't believe it," she said. "You've been such an asset at Harbor House. If Sylvia was still here—"
"But she's not. Reba's been almost impossible to work with from day one, but her attitude got really bad after her boyfriend showed a little too much interest in me."
Sylvia Martinez had been the director of Harbor House, a shelter for abused women, for twenty years. But after her second heart attack, she finally took her doctor's advice and resigned. Reba, her temporary replacement, didn't get along with anyone at the shelter, but she'd been treating me particularly bad ever since her city council boyfriend, James Webb, picked her up from work one night. There had been rumors about his ethics and under–the–table deals for as long as I'd been at Harbor House, and Meghan and I were pretty sure he was responsible for getting Reba the interim director's position. The evening Reba reluctantly introduced him to me, his eyes had lingered on me a little too long, traveling slowly up and down my body. By the next morning, Reba's already rancorous attitude toward me had turned toxic. Today, she'd finally taken revenge.
"If it helps, everyone knows you didn't steal that money, Lizzie."
"Well, I'm glad, but if she presses charges . . ."
Meghan gasped. "But she can't. There isn't any proof."
"The money's gone, Meghan. Over a thousand dollars out of petty cash. And Reba and I are the only ones with access. She showed me the books. They reveal months of bogus withdrawals with my initials by each and every transaction. Whoever copied my writing did a pretty good job. At first, even I thought it was genuine."
Meghan snorted. "I suppose the fact that Reba used to be an accountant and knows exactly how to doctor the records doesn't enter into this at all."
I sighed. "No, it doesn't, because I can't prove I didn't take the money, and she can prove I did. If she calls the authorities, I could lose Charity, and I won't take that chance. Besides, without a job, I can't pay for this apartment."
"You know that Jim and I would be happy to help you."
"Thank you, Meghan, but that won't solve my problems. I've got to get away from here in case Reba pushes this further. Besides, that man is still following me."
"No! Did you call the police?"
I sighed and glanced toward the kitchen window. Should I risk another look? "I've given up on them. They've been out here on four different occasions. The man is always gone by the time they get here. Besides, all they ever do is explain why they can't help me. It's not a crime to stand outside on a public street."
"But what about the threatening notes?"
"They barely looked at them. Not enough to go on, they said. If I find out who wrote them, then I'm supposed to give them a call."
Meghan grunted. "Our tax dollars at work." She paused a moment. "You're certain you have no clue who this guy is or why he's sending these notes?"
"I've racked my brain, and I can't figure it out. He can't be the husband of a client, because I don't work directly with the clients."
"I know you're not dating right now, but what about someone in the past? A man you don't see anymore?"
"No one who would be doing something like this." I took a deep breath and let the air out slowly. "I've got to get away from here, Meghan. I have no choice."
"But . . . but where will you go?"
I bit my lower lip, not wanting to say the words out loud. Meghan noticed my hesitation.
"Oh, Lizzie. No. You can't go back to . . . to Kingdom."
"There's no other option open to me. At least no one can find us there. Listen, you can't tell Reba where I am, Meghan. I mean it."
She laughed. "I couldn't, even if I wanted to. I have no idea where Kingdom is. Besides, didn't you say that its location is so remote even people who live in the area have a hard time finding it?"
My mind was spinning, trying to find another way out. Kingdom, Kansas, was the last place in the world I wanted to be. I'd grown used to living in Kansas City. Going back to a town of barely three hundred people would certainly cause severe culture shock. Unfortunately, there didn't seem to be any other answer. We had to find someplace safe, away from Reba and from the man in the red cap who had been stalking us for the past few weeks.
The man had never approached us. But right after he first appeared, the notes had started coming. Although I couldn't prove he was sending them, it just made sense. What I couldn't figure out was what he wanted beyond trying to frighten me. The police informed me that his behavior wasn't all that unusual for a stalker and cautioned me to stay away from him. Great advice. Of course I was trying to avoid him. But I worried he would get bolder and follow through on his threats.
"What about your degree, Lizzie?"
I glanced over at my ancient computer, my college books stacked up next to it. "I won't be able to work on it in Kingdom. Kinda hard to take online courses in a town without electricity." I suddenly became aware that I was twirling my hair around my finger and immediately let it go. My mother's voice echoed softly in my head. "Leave your hair alone, Elizabeth Lynn. You want your father to shave your head? He will, you know. He says a woman's hair is her vanity." A feeling of shame washed through me. I angrily pushed it away.
"When will you leave?" Meghan asked.
"As soon as I can. I've got to talk to my landlady. My lease isn't up for another couple of months. I hope she doesn't try to hold me to it."
"I'm sorry, Lizzie. You shouldn't have to deal with all this. You're a good person who deserves better. I wish I could help you."
I rubbed my eyes with my other hand as weariness seeped through my body. "Hey, just having someone to talk to makes a big difference. I know you're busy with the kids and all. Jim is probably getting really tired of me."
She chuckled. "Yeah, he's so tired of you he offered to wait outside your apartment and beat the crud out of your friend in the red cap. He's as concerned as I am."
"I guess you've got the only good guy in the entire world," I said, sighing. "I'd better get going. I have a lot of planning and packing to do, and I'm almost asleep on my feet."
"Promise me you'll call me before you leave. Don't dis–appear without saying good–bye."
"I promise, Meghan. You're my best friend. In fact, you're pretty much my only friend."
"Good night, Lizzie."
I said good–bye and hung up the phone. Then I carried it back to the counter and plugged it into its charger. After that I watched the rest of Charity's DVD, even though I couldn't concentrate on it at all. When it was over, I helped her get ready for bed. We shared a bedroom, but that didn't bother me. I liked having her near. Her soft snoring at night lulled me to sleep. It was the one time of the day I didn't worry about her.
I made a cup of tea and sat down on the couch, gazing around our small apartment. I'd really believed Charity and I would spend many years in Kansas City. Although our start had been rough, life had gradually improved.
The first job I landed here was at Betty's Café, a small greasy spoon down the street. I didn't have a car, but it was within walking distance. Betty, an older woman with a drinking problem, taught me the business from the ground up. I'd been hired as a waitress, but many times she didn't come to work, saying she was "sick." It didn't take long before I was able to run the place by myself.
Then one day, Sylvia came in to eat. We bonded immediately. She was really interested in me, and I poured out my story between slinging hamburgers and serving coffee. Not long after that, she offered me a job. I gave my notice to Betty and started at Harbor House two weeks later. I'd been there for the past four years and, until Sylvia's heart attack, had finally begun to feel hopeful about the future. That hope was shattered and lying in so many pieces that no one could possibly glue it back together. Why had I allowed myself to think things could ever be good in my life? Being positive had only set me up for disappointment. I wouldn't make that mistake again.
As I tried to figure out my next move, a familiar feeling of fear wriggled around inside me and wouldn't be still.
---
What do you think about this review?
Comments
No comments posted.

Registered users may leave comments.
Log in or register now!