"A lovely romantic, erotic, and emotional story."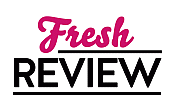 Reviewed by Maria Munoz
Posted July 13, 2012

Kaz Flaherty and her friends are beyond excited to see Speed in concert- the music is brilliant and the guys are hot. What she doesn't realize is that best friend Sophie has been hooking-up with Nathan Pace, the man who turns out to be the band's lead singer Jamie Speed (read See You In My Dreams). Sophie's surprise turns out to be a treat for everyone as the girls get invited backstage to meet the band.
Kaz has her eye on Jordan Speech, aka Seth Pace band guitarist and song writer. Seth has his eyes on Luke Struthers, band manager, childhood friend, and occasional lover. Luke thinks he's too old, too damaged for Seth and that the attraction between them is just a phase. Seeing Kaz's interest in Seth, Luke see a chance to point Seth towards a nice relationship with warm and friendly woman. Luke hatches a scheme to seduce her into a threesome then leave the pair to their happily ever after. But, you know what they say about the best laid plans. Kaz is pretty intuitive and knows that the happily ever after belongs to Seth and Luke. Seth is a dreamer with a mind of his own who knows who he wants and intends to get him.
COLORS OF LOVE is a lovely romantic, erotic, and emotional story about finding and accepting your true love, whoever that might be. Kaz is a beautiful free spirit who embraces life. She is the perfect catalyst for bringing Luke and Seth together. The powerful emotional obstacles keeping Seth and Luke apart will tug at your heart and the erotic scenes will raise your temperature.
COLORS OF LOVE is a must read for fans contemporary erotic romance. While it works as a standalone story, I highly recommend reading the first book in the series. I can't wait to see what's in store for the third Pace brother.
SUMMARY
Their true colors are hidden…until one woman turns everything upside down.
Seth Pace, guitarist of the rock band Speed, is a born dreamer, and nothing stands in his way of making those dreams a reality. Except when it comes to band manager Luke Struthers. He's everything Seth wants in a partner, but even after five years of perfectly explosive sex, Luke refuses to commit.
After a childhood ravaged by abuse, Luke knows he's a potential danger to anyone foolish enough to love him. Seth is safer without him, but Luke has no idea how to cut him loose painlessly. Until he spots Seth's kind of woman—pretty, smart, friendly. The plan: seduce her into a sexy threesome, then leave the two alone to fall in love. Problem solved.
A night of excitement with the two hottest men on the planet? Yeah, baby! Yet Kaz's inborn ability to read auras tells her something isn't right. It's obvious Seth and Luke are madly in love, but subtle clues in Luke's aura signal he's up to something. She's not sure what, but if she doesn't do something quick, the two men she's quickly come to adore will wind up without the happily ever after they both deserve.
Warning: One man + one man + one woman = a whole lot of steamy two-way and three-way M/M & M/M/F sex, a hero or two to drool over, and a heroine who recognizes true love when she sees it.
---
What do you think about this review?
Comments
No comments posted.

Registered users may leave comments.
Log in or register now!