"Does Knowing a person's historical achievements really mean you know who the person was?"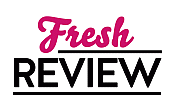 Reviewed by Jaime Zalinski
Posted July 9, 2012

Fantasy Urban | Fantasy Historical
When I picked up Discovery of Witches, the drive behind reading it was to see what all the hype was about. After finishing the book (very quickly may I add) I was in fan girl mode. Being a lover of all things history, I loved the dedication to detail and plainly evident research Deborah Harkness used to create a magnificent rich adventure. When I was given the opportunity to read the second installment in the trilogy, I couldn't get my hands on SHADOW OF NIGHT fast enough. Since this novel is the second in a Trilogy, it is difficult to give a summary without giving spoilers of the first book.
Diana and Mathew do go back to Elizabethan England with hopes of finding the Ashmole 782 manuscript. What they discover is how difficult it is to exist in a time where you cannot leave a personal mark without jeopardizing the future that you came from.
There are many things to love about SHADOW OF NIGHT. One of my favorite aspects of the novel is the characterizations of famous people in the Elizabethan time period. Being able to see a fresh outlook on how Queen Bess, Kit Marlow, William Shakespeare and many more would act, talk, and react to situations was amazing. I truly enjoyed the fact that not all the infamous characters of history were agreeable people. Harkness showed the flaws each of them might have possessed including jealousy and being bad tempered. Just because a person was famous does not mean you would like them as a person.
Another of my favorite things was how difficult it was for Diana to blend in to her foreign surroundings. Every time one of the Elizabethan characters commented on her posture, speech, and accent, it made me giggle. Many people forget that even though historical figures spoke English, their speech would sound like a foreign language compared to modern translations. I love that Harkness thought about this and made it a serious issue within the story.
There are so many reasons to love the story that Deborah Harkness has created. To write about them all would create a review probably as long as the books themselves. SHADOW OF NIGHT is a detail driven adventure that will bring you back in time. The circumstances the characters find themselves in will keep you on the edge of your seat wanting more.
As a Tudor enthusiast, I was thrilled by the way Harkness portrayed Elizabethan England and the infamous people who made the time so interesting. I am placing SHADOW OF NIGHT immediately on my favorites shelf where it belongs.
SUMMARY
"Together we lifted our feet and stepped into the unknown"—the thrilling sequel to the New York Times bestseller A Discovery of Witches
Deborah Harkness exploded onto the literary scene with her debut novel, A Discovery of Witches, Book One of the magical All Souls Trilogy and an international publishing phenomenon. The novel introduced Diana Bishop, Oxford scholar and reluctant witch, and the handsome geneticist and vampire Matthew Clairmont; together they found themselves at the center of a supernatural battle over an enchanted manuscript known as Ashmole 782.
Now, picking up from A Discovery of Witches' cliffhanger ending, Shadow of Night plunges Diana and Matthew into Elizabethan London, a world of spies, subterfuge, and a coterie of Matthew's old friends, the mysterious School of Night that includes Christopher Marlowe and Walter Raleigh. Here, Diana must locate a witch to tutor her in magic, Matthew is forced to confront a past he thought he had put to rest, and the mystery of Ashmole 782 deepens.
Deborah Harkness has crafted a gripping journey through a world of alchemy, time travel, and magical discoveries, delivering one of the most hotly anticipated novels of the season.
---
What do you think about this review?
Comments
No comments posted.

Registered users may leave comments.
Log in or register now!