"A spin off series that was well worth the wait!"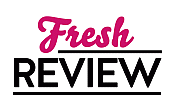 Reviewed by Jaime Zalinski
Posted July 9, 2012

As a fan of Jeaniene Frost's Night Huntress series, I have fallen in love with the secondary characters who add that extra touch of laughter and excitement. When I first heard that Ms. Frost was going to publish an entire series for Vlad, I nearly fell out of my chair. He has been one of my favorite reoccurring characters and I could not wait to see what would happen when he was given a series that would focus on his adventures. It has been a long wait since the initial announcement but I am so happy with the outcome the wait was nothing.
Leila has dealt with being different since she was a child. She has avoided human contact for what seems like forever. When her special abilities bring unwanted attention from the wrong type of person, she must do the one thing that matters... staying alive.
Vlad has made a few enemies over that past few hundred years. No one could touch him without getting burned... literally. When an unknown enemy tries to use a beautiful mortal with unique abilities against him, he must sort out who is behind the plan and hopefully save the female in the process.
I love Vlad and the wonderful humor that he brings to any scene he is involved in. His interaction with Bones, the lead male in the Night Huntress series, makes me laugh until my ribs are sore. The Vlad I saw in ONCE BURNED went deeper into the emotional trauma of his previous lives and lets readers understand where the character comes from. The interaction between Vlad and Leila brought instant chemistry and made me route for them from the beginning.
ONCE BURNED was a thrilling ride from beginning to end. The only sad thing is the fact that fans will have to wait for the next installment in this wonderful, exciting new series!
SUMMARY
After a tragic accident scarred her body and destroyed her dreams, Leila never imagined that the worst was still to come: terrifying powers that let her channel electricity and learn a person's darkest secrets through a single touch. Leila is doomed to a life of solitude...until creatures of the night kidnap her, forcing her to reach out with a telepathic distress call to the world's most infamous vampire...
Vlad Tepesh inspired the greatest vampire legend of all--but whatever you do, don't call him Dracula. Vlad's ability to control fire makes him one of the most feared vampires in existence, but his enemies have found a new weapon against him - a beautiful mortal with powers to match his own. When Vlad and Leila meet, however, passion ignites between them, threatening to consume them both. It will take everything that they are to stop an enemy intent on bringing them down in flames.
---
What do you think about this review?
Comments
No comments posted.

Registered users may leave comments.
Log in or register now!