"Ryder will make all of your secret fantasies come true...."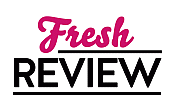 Reviewed by Rachael Dimond
Posted June 27, 2012

Romance Paranormal | Romance Erotica Sensual
Haley Tillman works as a loan officer in a bank and is used to always behaving properly. She doesn't curse, she's always there to help her coworkers, and she writes about her sexual fantasies in her diary instead of acting them out. Haley's friends and family see her as frumpy because of her ill-fitting dowdy clothes.
After her date stands her up, in an act of desperation Haley prays for a miracle. The miracle arrives in the form of a nephilim, half mortal-half angel, man named Ryder.
Ryder heard Haley's cry for help and came to help her build her self-confidence back and show her who she really is inside. He uses her diary full of sex fantasies as his guide to making all of her dreams come true.
The only catch is, falling in love with each other is not allowed as Ryder can only stay with Haley until the mission is completed. Once he has finished helping her, he must return to where he came from. The other problem is mortals aren't supposed to know about angels and if anyone finds out, he will be in big trouble.
Ryder patiently works with Haley and helps her discover her true self. Will Ryder complete his mission safely or will Haley fall in love with the angel and ruin everything?
WHERE THERE'S A WILL is the second book in the Good Girl Series but can be read as a standalone story. If you are looking for a sexy story that is a quick read, WHERE THERE's A WILL is definitely that book.
WHERE THERE'S A WILL is fast paced with lots of steamy sex scenes and a gorgeous otherworldly man that wants nothing but to make your fantasies come true. Ryder is the epitome of every woman's fantasy. He makes you feel beautiful when you don't see it yourself. He spoils you, he pleasures you, and he excites you.
WHERE THERE'S A WILL converted me into a new fan of the author, Karen Kelley. There is enough real story to go along with the sex scenes so it doesn't feel like you're just reading that.
I became completely enchanted with Ryder and can't wait to read the other books in this series. WHERE THERE'S A WILL is a hot and steamy book that you will definitely enjoy!
SUMMARY
Her Fantasies Were Wild But Buried Deep...
Haley Tillman words hard at being a good girl, hiding her rich fantasy life in the pages of her diary. But being good doesnt' seem to get her anywhere with men, and her confidence is on a downward spiral. She's ready to try something altogether different, but hasn't a clue where to start. In a moment of desperation, she prays for a miracle...
He Might Take Her Beyond Them...
Ryder is the perfect combination of powerful angel plus normal hot-blooded man. Crossing into the mortal world could cost him his existence. But mortals are like a potent drug to Ryder, and Hayley is quickly becoming his drug of choice...
---
What do you think about this review?
Comments
No comments posted.

Registered users may leave comments.
Log in or register now!