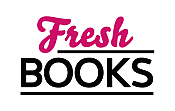 Holidays and great reads in December
"Honest, poetic and sometimes raw look at what happens when a woman loses her memory"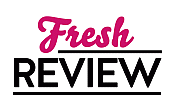 Reviewed by Patricia Woodside
Posted June 22, 2012

Nell survived. But as one of two people who lived following a plane crash, Nell has no memory of her life or even the crash. Her mind is a blank slate. Once her body begins to heal, she must find or craft a life that feels right to her. Her friends and family are her primary sources of information, but Nell learns that everyone filters information based on what they might gain or lose, making it difficult for her to know who to trust. Nell must decide how far she is willing to go to forgive and determine who is worthy as she determines her path in life going forward.
Allison Winn Scotch has penned a story that is literary in style, but gritty in story. Everything is messy and does not wrap up with a nice package with a neat bow as Nell attempts to regain her memory. Nell's struggle between who she was and who she must now decide to be is, without the benefit of amnesia, a familiar fight, one that most people wage. Does our past dictate our present and future? Must our lives be framed by history or are we allowed to draw outside the lines to create the picture of ourselves we choose?
Scotch's prose is honest, poetic and at times, raw. She peels back the layers for Nell, and thereby, for her readers, layers that don't always want to budge, leaving one to wonder whether the pain is worth it and just how many layers might there be to uncover. In the end, Nell's journey teaches the lesson we all must learn: our lives are our own. THE SONG REMAINS THE SAME shows that life remains anything but. It is a recommended read for when something meatier than the typical beach read is in order.
SUMMARY
One of only two survivors of a plane crash, Nell Slattery wakes in the hospital with no memory of the horrific experience-or who she is, or was. Now she must piece together both body and mind, with the help of family and friends, who have their own agendas. She filters through photos, art, music, and stories, hoping something will jog her memory, and soon, in tiny bits and pieces, Nell starts remembering. . . .
It isn't long before she learns to question the stories presented by her mother, her sister and business partner, and her husband. In the end, she will discover that forgiving betrayals small and large will be the only true path to healing herself-and to finding happiness.
---
What do you think about this review?
Comments
No comments posted.

Registered users may leave comments.
Log in or register now!