"A Mysterious Virus Plus a Short Message Equals a Race Against Time"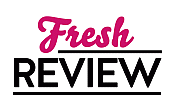 Reviewed by Kathyrn Little
Posted June 19, 2012

Charles Mallory is a former CIA member and one of the few people who may be able to figure out a strange mystery. Found in a safety deposit box, a three-word message may be the key to solving the mystery of the deadly virus killing innocents in the Third World. With Washington involved and much on the line, Charles must work fast to uncover a devious plot that is already dripping in blood.
Charles may not have to do this alone, however; he has a convincing. Charles and Jon's relationship isn't quite perfect, but with some TLC may be able to be repaired.
James Lilliefors has created a masterful plot full of intricacies, and yet enough hints to allow readers to fully grasp what is going on. There are so many evil characters in this book that readers will have trouble deciding which one to hate most.
The plot runs deep in VIRAL, there isn't one chapter that doesn't focus on the deadly virus in some way. The male protagonists felt perfect in this story. At times, it feels like there aren't enough good male protagonists, but Lilliefors manages to create two characters with depth and makes readers love them.
If you are a fan of thriller novels then you will want to be sure to VIRAL on your to be read list.
Learn more about Viral
SUMMARY
In remote pockets of the Third World, a deadly virus is quietly sweeping through impoverished farming villages and shanty towns with frightening speed and potency. Meanwhile, in Washington, a three-word message left in a safe-deposit box may be the key to stopping the crisis—if, that is, Charles Mallory, a private intelligence contractor and former CIA operative, can decipher the puzzle before time runs out.
What Mallory begins to discover are the traces of a secret war, with a bold objective—to create a new, technologically advanced society. With the help of his brother Jon, an investigative reporter, can he break the story to the world before it is too late—before a planned "humane depopulation" takes place?
As the stakes and strategies of this secret war become more evident, the Mallory brothers find themselves in a complex game of wits with an enemy they can't see: a new sort of superpower led by a brilliant, elusive tactician who believes that ends justify means.
---
What do you think about this review?
Comments
No comments posted.

Registered users may leave comments.
Log in or register now!