"This story is a dieter's delight!"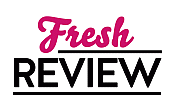 Reviewed by Viki Ferrell
Posted April 8, 2012

An invitation to her 25th college reunion arrives in the mail, and Ada Howard has mixed emotions about attending. The reunion letter is signed by Matt Mason, Ada's first love. She hasn't seen him in over 20 years. She thinks she's happily married to her preacher husband, Lucius, but just seeing Matt's name on the invitation excites Ada. Then she thinks about the 100 pounds she has gained since she last saw him.
As Ada allows herself to daydream about seeing Matt again, she considers her marriage to Lucius. Is she really happy? She sure feels lonely, and the spark in her marriage seems to have burned out. Lucius spends most of his time at the church, doing for the people of the church. They haven't made love in almost a year. Will Ada cheat on her marriage with Matt?
In this flurry of thoughts, Ada decides to embark on a "healthing" campaign. She is determined to lose 100 pounds before the reunion, which is in one year. As Ada begins her weight loss program, she begins to make rules -- 52 rules to be exact. Not only does Ada just begin losing weight, she looks at her body on the inside and the outside. She looks at her marriage too and decides it needs a makeover as well. She's determined to find out why Lucius is ignoring her. She has grown suspicious of his activities lately. Is he having an affair with another woman?
ADA'S RULES is a delightful and thought-provoking story about becoming healthier, physically, mentally and emotionally. You'll love Ada's rules for primping your body and looking good for your man. This novel gives some good insight into the African-American culture, and it's a great southern experience. Each chapter covers one of Ada's rules in detail and all are filled with Ada's reasoning for making the rules. Whether you're currently dieting, always dieting or not dieting at all, ADA'S RULES is a good read. Enjoy!
SUMMARY
Ada Howard, the wife of the preacher at Nashville's Full Love Baptist Tabernacle, has a whole lot of people to take care of. There's her husband, of course, and the flock that comes with him, plus the kids at the day care where she works, two grown daughters, and two ailing parents. It's no wonder she can't find time to take care of herself. And her husband's been so busy lately she's suspicious some other woman may be taking care of him …
Then it comes: the announcement of her twenty-five-year college reunion in twelve months' time, signed with a wink by her old flame. Ada gets to thinking about the thrills of young love lost, and the hundred or so pounds gained since her college days, and she decides it's high time for a health and beauty revival. So she starts laying down some rules. The first rule is: Don't Keep Doing What You've Always Been Doing. And so begins a long journey on the way to less weight and more love.
Ada's Rules will hit a nerve in our overweight and weight- obsessed world. An inspiring role model, Ada is also a relatable everywoman: smart, sassy, soulful, and unforgettable. Her hard-earned rules are about changing a body and a life—and also about falling back in love with the life you have.
---
What do you think about this review?
Comments
No comments posted.

Registered users may leave comments.
Log in or register now!