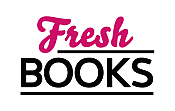 Summer Reads are HOT in July!
"Ithelas Series Takes a Darker Turn"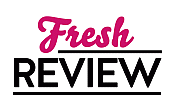 Reviewed by Katherine Petersen
Posted April 8, 2012

Fantasy | Romance Paranormal | Fantasy Historical
HEAVEN'S NEEDLE, the follow-up to Liane Merciel's first book in the world of Ithelas, The River Kings' Road, is stronger albeit darker. While some of the characters including Kelland, the Sun Knight and his companion Bitharn, also appear in the second installment, others are replaced which works well as the story of Brys and Odosse was complete. There should be more of Brys' story hopefully in a later novel though. Where the River Kings' Road hinted at the evil in Ithelas, HEAVEN'S NEEDLE takes us right into its depths.
The fortress of Duradh Mal has been abandoned for hundreds of years but still evil lurks and has been reawakened. Asharre, a warrior from the far north with a troubled soul, accompanies two young illuminers—who serve the Bright Lady and all things good and blessed, to their first mission in the village of Carden Vale below Duradh Mal. But they aren't the only ones headed in that direction: Kelland and Bitharn also seek to rid the fortress of evil and with an unlikely partner, a Thornlord called Malentir. As Bitharn and Kelland serve the Bright Lady, Malentir serves Kliasta or the Pale Maiden who thrives on darkness and pain. The mad god, Maol, also plays a role here.
There are a number of victims here and a lot of food for thought. The horrors include not only what people and things do to each other but also to themselves. We're all faced with choices, and we all have principles to whatever degree, but those principles can be chipped away in small bits if one isn't careful. Some of the horrors in this story are stomach-turning and horrifying, and while you might put the book down for a bit, you'll be unable to not pick it up again. Merciel's talent for bringing the ghastly and creepy alive is disturbingly realistic. I never had nightmares or anything, but I had little problem with visualization. I have to say, I enjoyed the first book, but I really enjoyed the second one. I hope Merciel has plans for more stories in this world as there seems to be lots of opportunity, and these two books seem to be building up to a larger battle.
SUMMARY
Six hundred years ago, an unknown force destroyed one of the greatest fortresses in Ithelas, slaughtering its defenders so swiftly that none survived to say what befell them. Unaware of the danger among those ancient ruins, two inexperienced Illuminers set out for the village of Carden Vale, at foot of Duradh Mal, to minister to the people. The warrior Asharre, her face scarred by loss, is assigned to protect the young clerics. But in Carden Vale they find unspeakable horrors--the first hint of a terrifying ghost story come true.
The Sun Knight Kelland has been set free by the woman he loves, the archer Bitharn, but at the cost of undertaking a mission only he can fulfill. Joined by a Thornlord steeped in the magic of pain, they too make their way to Duradh Mal. There lies the truth behind the rumors of the dead come back to life, flesh ripped from bones, and creatures destroying themselves in a violent frenzy.
And if Kelland cannot contain the black magic that has been unleashed after six hundred years, an entire world will fall victim to a Mad God\\\'s malevolent plague...
---
What do you think about this review?
Comments
No comments posted.

Registered users may leave comments.
Log in or register now!