"Two conflicted ghosts hire a PI when a murder and a missing person disturb their afterlife."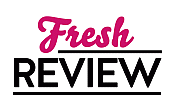 Reviewed by Elizabeth Crowley
Posted March 31, 2012

E.J. Cooperman serves readers a cocktail of haunted humor and a killer mystery in this latest addition to The Haunted Guesthouse Mystery series. Alison Kerby is renovating her Victorian home, which comes with two resident ghosts - Maxie Malone and Paul Harrison. Both ghosts were murdered in the home, which is now a bed and breakfast. But her ghosts don't stop people from staying in Alison's bed and breakfast. In fact, Maxie and Paul's crossing over "lay over" has made Alison's bed and breakfast all the rage among the elderly community who flock to Alison's home for a chance at a ghostly encounter.
Alison's busy bed and breakfast is in danger when the star attractions become too preoccupied to entertain Alison's guests. Maxie is devastated to hear that her ex-husband has been murdered. Paul decided he wants Alison to deliver an engagement ring to the woman he intended to propose to before his murder. If Alison doesn't help Maxie and Paul, her dissatisfied Senior Plus Tours customers could put her out of business.
Fortunately, for Paul and Maxine, Alison is not only a successful businesswoman, but she also has a private investigator license. Brushing off her PI skills, Alison decides to jump right into her old profession in order to help her ghostly friends. Except no one knows what happened to Maxine's ex, Big Bob. Big Bob was a motorcycle rider and when he was found dead, the police simply summed up the murder to gang activity or a drug deal gone wrong. But as Alison investigates Big Bob, finding that not only was he a kind-hearted man, but he did not appear to have one single enemy. Although Alison's PI skills are a bit rusty, she begins to smell a rat when the police staunchly refuse to look into the case.
Paul's ex, Julia Mackenzie, has just vanished without a trace. Helping Paul find Julia might prove more difficult than Alison bargained for. In order to find Julia, Alison must sharpen her PI skills, turn up the charm, and if that doesn't work, Alison is prepared to lie through her teeth to get to the bottom of what happened to Julia. As if Alison doesn't have enough to deal with, her ex-husband, who she calls "the swine" has suspiciously resurfaced in her life, and Alison must find a way to keep her "extra" guests and the real reason her bed and breakfast is so popular from her former husband.
I knew OLD HAUNTS was gold before I finished reading the first page. This is one of those books which hooks readers from page one. Not only is Alison's dry sense of humor and hilarious commentary on other characters enough to give this book ten stars, but even the ghosts and their former lives are written to perfection. Readers can't help but sympathize and laugh as Alison attempts to juggle Maxie and Paul's missing persons with her demanding elderly customers, who are eager for an encounter with the supernatural.
SUMMARY
The ghosts haunting Alison Kerby's Jersey Shore guesthouse are sad. Maxie wants to know who murdered her ex-husband, and Paul pines for his still-living almost-fiancee. The only one who isn't missing her ex is Alison-because The Swine just arrived on her doorstep...
---
What do you think about this review?
Comments
No comments posted.

Registered users may leave comments.
Log in or register now!