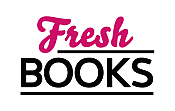 Summer Reads are HOT in July!
"Thrilling gut-wrenching action and suspense!"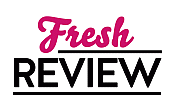 Reviewed by Audrey Lawrence
Posted March 25, 2012

Paul Janson, an ex-Consular Operations assassin and a man of deep convictions, had developed a new means to overcome his guilt at the numbers of killings he had done in his previous work life. He forms a highly specialized and selective security business firm, Catpaws Associates, that only takes on those cases that Paul feels are worthwhile from his perspective and sets up Phoenix Foundation to help rescue former operatives whose lives have spiraled out of control and meaning when turfed out as expendables. When his first rescue graduate and old colleague, Doug Case, a former homeless bum, now President of Global Security for American Synergy Corporation, calls and offers him five million to rescue a doctor who was on a ship and captured by rebels off of the African coast, Paul agrees to the assignment. Despite the fact that they would need to infiltrate a remote jungle rebel stronghold, Paul only wants Jessica Kincaid, a topnotch champion sharpshooter, to go with him. In an amazing rescue attempt, surprisingly marred by the unexpected appearances of advanced military weaponry, some things go as planned but others definitely do not. Reporting back to ASC, Paul is intrigued by the fact that they just want to pay him his fee, even if the mission wasn't fully accomplished. Wanting to get to the bottom of things and to find out what the hell is really going on, Paul takes on a related contract. Do Paul and Jessica have what it takes to survive in the murky and dank double crossing world of global rogue oil organizations and third world political battles and upheavals?
The character of Paul Janson was originally envisioned and drafted in a partially written book, entitled The Jason Directive by Robert Ludlum before his passing in 2001 and was published posthumously.
Further developing the character and the story, New York Times bestselling author Paul Garrison carefully ensures the continuation of Ludlum's concept of one key man and his team against powerful forces who will stop at nothing to achieve their desired goal while masterfully placing his own stamp on the story by its contemporary setting and by his strong knowledge of naval and military operations and equipment in use today. Garrison is so vivid in describing his settings and events moving in fast paced action from the high seas to exotic and sophisticated locations that you almost feel you are seeing it as real life or a movie while reading the book. I also like that there is a good balancing done between Paul Hanson, the protagonist, and Jessie Kincaid as she is strong and intriguing character and ends up engaging in adventures just as deadly as Janson. Equally engrossing as a standalone book, both new and seasoned Ludlum and Garrison fans are sure to find this a tough book to put down until fully read! THE JANSON COMMAND is a thrilling read not to be missed! Sure hope there will be more in the future!
SUMMARY
Reformed from his days of as a covert operative and assassin for the US government, Paul Janson has a new mission and a new partner. Working independently with highly-skilled sharpshooter Jessica Kincaid, Janson only takes operations he believes contributes to the world's greater good. When his latest job rescuing a doctor abducted in international waters by African pirates goes haywire, Janson realizes he's caught in the middle of something much bigger.
---
What do you think about this review?
Comments
No comments posted.

Registered users may leave comments.
Log in or register now!