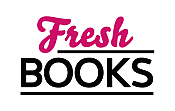 Summer Reads are HOT in July!
"BOND GIRL will keep you chuckling and turning pages until the end."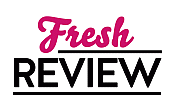 Reviewed by Maria Munoz
Posted March 9, 2012

It's 6:00am Monday morning and Alex Garrett must face the day with a hangover and sheet-wrinkle marks on her face. Determined to make a name for herself in the male-dominated world of Wall Street bond trading, Alex is "low girlie on the totem pole" at Cromwell Pierce working the government bond desk in the fixed income division. Working in the finance industry after the economic collapse is not easy; it's only made worse when you're relegated to a kiddie sized folding chair, working for a fast-talking demanding boss, and expected to do just about anything and everything to help the team. By going along with the insanity, keeping secrets, and learning all she can, Alex starts climbing the career ladder and finding her place in the boys-club. When things take a turn for the worse at Cromwell Pierce, Alex will have to decide what matters most.
BOND GIRL is the debut novel of Erin Duffy who worked for more than a decade on Wall Street. Alex is a strong and intelligent heroine who faces each challenge with wit and determination. The plot moves quickly as she faces one rather insane situation after another. A fairly light and quick read, BOND GIRL will keep chuckling and turning pages until the end.
SUMMARY
When other little girls were dreaming about becoming doctors or lawyers, Alex Garrett set her sights on conquering the high-powered world of Wall Street. And while she's prepared to fight her way into an elitist boys' club, or duck the occasional errant football, she quickly realizes she's in over her head when she is relegated to a kiddie-sized folding chair with her new moniker—Girlie—inscribed in whiteout across the back. No matter. She's determined she's got the stamina to make it in bond sales at Cromwell Pierce, one of The Street's most esteemed brokerage firms. Keeping her eyes on the prize, she'll endure whatever menial, degrading tasks come her way—trekking to the Bronx for $1,000 wheels of Parmesan cheese, discovering a secretary's secret Friday night dance party in the conference room; fielding a constant barrage of "friendly" practical jokes, learning to ropes from her unpredictable, slightly scary, loyalty demanding boss; even babysitting a colleague while he consumes the entire contents of a vending machine on a $28,000 bet.
Ignoring her friends' pleas to quit, Alex excels (while learning how to roll with the punches and laugh at herself) and soon advances from lowly analyst to slightly- less-lowly associate. Suddenly, she's addressed by her real name and the impenetrable boys' club has transformed into thirty-eight older brothers and one possible boyfriend. Then The Apocalypse hits. As her life on The Street falls into the depths of intolerable cruelty—both personally and professionally—Alex is forced to choose between sticking with Cromwell Pierce as it teeters on the brink of disaster and kicking off her Jimmy Choos to run for higher ground.
---
What do you think about this review?
Comments
No comments posted.

Registered users may leave comments.
Log in or register now!