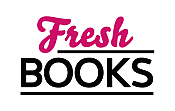 Summer Reads are HOT in July!
"Meat and potatoes and a whole lot more!"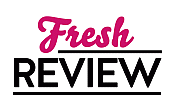 Reviewed by Dianne Selleck
Posted February 29, 2012

Do you entertain, belong to a dinner club, host sports-watching parties or sometimes need to bring a dish to a get-together? Then Ree Drummond's latest cookbook, The Pioneer Woman Cooks: Food from My Frontier available March 13, 2012 is just for you.
Cooking for company can be challenging, but Ree offers a selection from beverages, appetizers and salads to sides, entrees and desserts for any occasion in her 304 page book. Her version of brisket is a go-to recipe for the home chef. The four-ingredient Tangy Tomato Brisket yields a succulent, delicious and tender piece of meat just as Ree promises. Most recipes call for more ingredients and preparation, but are sure to please your hungry family and friends. Only a few of recipes from her Food Network TV show are included in the book. Ree compiled a host of new recipes for you to enjoy.
If you are a fan of Ree's photography, this book will satisfy. She captures the ranch, her family, friends and the stages in food preparation for each dish. Whether you are a cookbook collector or love to cook, this book is a treat for the eyes as well as the appetite.
SUMMARY
I'm Pioneer Woman.
And I love to cook.
Once upon a time, I fell in love with a cowboy. A strapping, rugged, chaps-wearing cowboy. Then I married him, moved to his ranch, had his babies . . . and wound up loving it. Except the manure. Living in the country for more than fifteen years has taught me a handful of eternal truths: every new day is a blessing, every drop of rain is a gift . . . and nothing tastes more delicious than food you cook yourself.
The Pioneer Woman Cooks: Food from My Frontier is a mouthwatering collection of the simple-but-scrumptious recipes that rotate through my kitchen on a regular basis, including Perfect Pancakes, Cowgirl Quiche, Sloppy Joes, Italian Meatball Soup, White Chicken Enchiladas, and a spicy Carnitas Pizza that'll win you over for life. There are also some elegant offerings for more special occasions at your house: Osso Buco, Honey-Plum-Soy Chicken, and Rib-Eye Steak with an irresistible Onion-Blue Cheese Sauce. And the decadent assortment of desserts, including Blackberry Chip Ice Cream, Apple Dumplings, and Coffee Cream Cake, will make your heart go pitter-pat in the most wonderful way.
In addition to detailed step-by-step photographs, all the recipes in this book have one other important quality in common: They're guaranteed to make your kids, sweetheart, dinner guests, in-laws, friends, cousins, or resident cowboys smile, sigh, and beg for seconds. (And hug you and kiss you and be devoted to you for life.)
I hope you enjoy, devour, and love this book.
I sure did love making it for you.
---
What do you think about this review?
Comments
No comments posted.

Registered users may leave comments.
Log in or register now!