"Rees has written an enthralling mystery surrounding the death of Wolfgang Amadeus Mozart"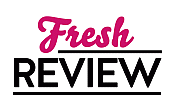 Reviewed by Elizabeth Crowley
Posted February 26, 2012

Mystery Historical | Suspense Arcane
When Nannerl Berchtold receives a letter from her sister-in- law telling her that her famous brother, Mozart, has been murdered, Nannerl unsettles her already unstable marriage and embarks on a journey to Vienna. Although his passing is recent, it is thought Mozart's haunting melodies have made him immortal. But Nannerl's visit to Vienna becomes a dangerous game which Nannerl must play carefully if she wishes to avoid her brother's fate.
Wolfgang Amadeus Mozart is dead. His death has rocked the core of Vienna's society. His passing is mourned by princes, men of wealth, and even the Emperor of Austria. But when Mozart's wife, Constanze, writes Nannerl a frantic letter in which she states that Mozart believed he had been poisoned, Nannerl is convinced that her brother did not die of natural causes. Grieving the years she spent estranged from her brother, Nannerl is determined to bring the murderer to justice.
Nannerl's daring trip to Vienna is laced in secrecy, hidden dangers, and shocking revelations. As Nannerl attempts to put the pieces together which will lead her to the killer, she discovers that her brother was involved in numerous dubious actions any of which could have resulted in his murder. Not only was Mozart rumored to have been carrying on an affair with a married woman, but the affair resulted in the disfigurement of the woman who was attacked by her husband. The betrayed husband committed suicide after mutilating his wife's face.
Nannerl is also astounded to discover that her brother was a Freemason, an ancient and secret society shrouded in mystery and hidden symbols. As Nannerl uncovers Mozart's allegiance to the Freemasons, she discovers that the ancient society were considered a threat to the Austrian empire. But Mozart's supposed infidelity and rumored radical ideas about government only touch the surface of the dangerous conspiracy which may have lead to the murder of the world's most talented and revered composer.
The Baroque world of Mozart's time is beautifully resurrected through the exquisitely detailed writing of Matt Rees. MOZART'S LAST ARIA not only brings the bustling life of eighteenth-century Vienna to life, but Rees created an impressively complex mystery which leaves Nannerl in a state of disturbing paranoia as each character becomes a possible suspect. Mozart fan or not, MOZART'S LAST ARIA is a splendid mystery which stands on its own.
SUMMARY
The news arrives in a letter to his sister, Nannerl, in December 1791. But the message carries more than word of Nannerl's brother's demise. Two months earlier, Mozart confided to his wife that his life was rapidly drawing to a close . . . and that he knew he had been poisoned.
In Vienna to pay her final respects, Nannerl soon finds herself ensnared in a web of suspicion and intrigue—as the actions of jealous lovers, sinister creditors, rival composers, and Mozart's Masonic brothers suggest that dark secrets hastened the genius to his grave. As Nannerl digs deeper into the mystery surrounding her brother's passing, Mozart's black fate threatens to overtake her as well.
Transporting readers to the salons and concert halls of eighteenth-century Austria, Mozart's Last Aria is a magnificent historical mystery that pulls back the curtain on a world of soaring music, burning passion, and powerful secrets.
---
What do you think about this review?
Comments
No comments posted.

Registered users may leave comments.
Log in or register now!