"A Treasure Hunt that will open your eyes to the difference between pure good and pure evil"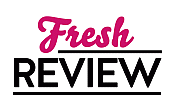 Reviewed by Kathyrn Little
Posted February 14, 2012

Looking for a story where the villains are un-redeemable and the good guys are the heroes a reader can look up to? THE SECRET CROWN would definitely be the book for you. Two best friends and former Special Forces are called to Munich on a ... treasure hunt? The two "good guys" learn that they have been enlisted on a treasure hunt-a dangerous one. Kaiser, the man who called them to the hunt, is a slippery sort and known for being shifty.
The two discover the clues and forge on to the final destination. The reader will enjoy following them through traps, detailed notes and clues, surprises, and twists. The enemies turn out to be truly evil; they want nothing more than to get their hands on the treasure. The reader will come to hate the antagonists as they immerses themselves in the book. The heroes, the two best friends, are easy to connect to and like within the first couple of chapters. The two are always fighting, running, discovering, etc... the reader will be kept entertained and riveted throughout THE SECRET CROWN and looking forward to more from Chris Kuzneski.
SUMMARY
From the mountains of Bavaria to the secret tunnels under King Ludwig II's castles, no one is safe when they search for The Secret Crown.
Hidden among the crates in a recently discovered World War II bunker are documents stamped with an elaborate black swan, the insignia of the murdered King Ludwig II. According to legend, Ludwig stockpiled a massive treasure in the years before his death, a cache of gold and jewels that would finance the construction of the largest castle of all time. But in the years since his death, no one has found any evidence that Ludwig had hidden anything. Until now.
Jonathon Payne and David Jones are pulled into the mystery by a colleague of theirs, a former supply sergeant in the U.S. military who asks them to investigate. They agree to help and quickly find themselves in a life-or-death struggle to uncover the truth about Ludwig's murder and his mythical treasure.
---
What do you think about this review?
Comments
No comments posted.

Registered users may leave comments.
Log in or register now!