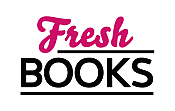 Summer Reads are HOT in July!
"The secret to liberating yourself from a lifetime of pain and negativity"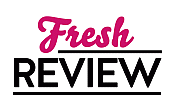 Reviewed by Elizabeth Crowley
Posted February 13, 2012

In HOW TO BE COMPASSIONATE: A HANDBOOK TO CREATING INNER PEACE AND A HAPPIER WORLD, His Holiness the Dalai Lama offers practical advice on how to enrich our lives by focusing on replacing negative emotions with love and compassion. His Holiness advises his readers to personalize our enemies by acknowledging that they are individuals who are equally entitled to happiness just as we are. Our enemies do not want to suffer and want to be happy, so when we look past their behavior, we realize that they are not very different from ourselves.
The Dalai Lama offer many examples from his past to guide his readers into more compassionate encounters. His Holiness believes that the majority of problems plaguing the world today stem from anger, lust, and other negative emotions coming from the Ego. He argues that by listening to the voice of our ego we become more and more lost to a world of negativity creating an endless cycle of hatred and pain. According to the Dalai Lama, negative emotions can be healed and transformed by viewing humanity as a whole, instead of viewing ourselves as individuals. Viewing ourselves as one person, tends to create greed and cause us to ignore the suffering of others. When we put our ego aside and realize we are all one, we finally see that hatred and greed serve no purpose.
His Holiness asks readers who seek to incorporate more compassion into their lives to keep a strong vigilance over their emotions. When we are the recipients of hatred, the incoming emotions can be recognized and transformed into compassion before the human ego can react with equal negativity. The Dalai Lama has plenty to say about those who we consider our enemies. While many of us may consider enemies a curse, the Dalai Lama points to the benefits of having enemies. Enemies strengthen our character and help us develop patience. Instead of focusing on the trouble people are creating in your life, the reader should respond with gratitude to these unsuspecting individuals who are unknowingly allowing us to grow spiritually. The people we love can never add to our spiritual growth, only the enemy can help us develop patience and increase our faith.
HOW TO BE COMPASSIONATE: A HANDBOOK FOR CREATING INNER PEACE AND A HAPPIER WORLD is a heartfelt antidote to negativity which will resonate with readers regardless of religious preference. His Holiness' grace and wisdom shine through and comfort the reader on each page. Written for people tired of the negativity in their own lives and in the world in general, the Dalai Lama's empowering words will take readers to an ideal world awaiting those people who are ready to take the first step to a more peaceful existence. His Holiness' thought provoking arguments will cause readers to view negative emotions, both our own and those of others, in a whole new light.
SUMMARY
Each one of us is responsible for all of humankind, and for the environment in which we live. . . . We must seek to lessen the suffering of others. Rather than working solely to acquire wealth, we need to do something meaningful, something seriously directed toward the welfare of humanity as a whole. To do this, you need to recognize that the whole world is part of you. —from How to Be Compassionate The surest path to true happiness lies in being intimately concerned with the welfare of others. Or, as His Holiness the Dalai Lama would say, in compassion. In How to Be Compassionate, His Holiness reveals basic mistakes of attitude that lead us to inner turmoil, and how we can correct them to achieve a better tomorrow.
He demonstrates precisely how opening our hearts and minds to other people is the best way to overcome the misguided ideas that are at the root of all our problems. He shows us how compassion can be a continuous wellspring of happiness in our own lives and how our newfound happiness can extend outward from us in ever wider and wider circles. As we become more compassionate human beings, our friends, family, neighbors, loved ones—and even our enemies—will find themselves less frequently in the thrall of destructive emotions like anger, jealousy, and fear, prompting them to become more warmhearted, kind, and harmonious forces within their own circles. With simple language and startling clarity, His Holiness makes evident as never before that the path to global harmony begins in the hearts of individual women and men.
Enlivened by personal anecdotes and intimate accounts of the Dalai Lama's experiences as a student, thinker, political leader, and Nobel Peace Prize Laureate, How to Be Compassionate gives seekers of all faiths the keys to overcoming anger, hatred, and selfishness— the primary obstacles to happiness—and to becoming agents of positive transformation in our communities and the world at large.
---
What do you think about this review?
Comments
No comments posted.

Registered users may leave comments.
Log in or register now!